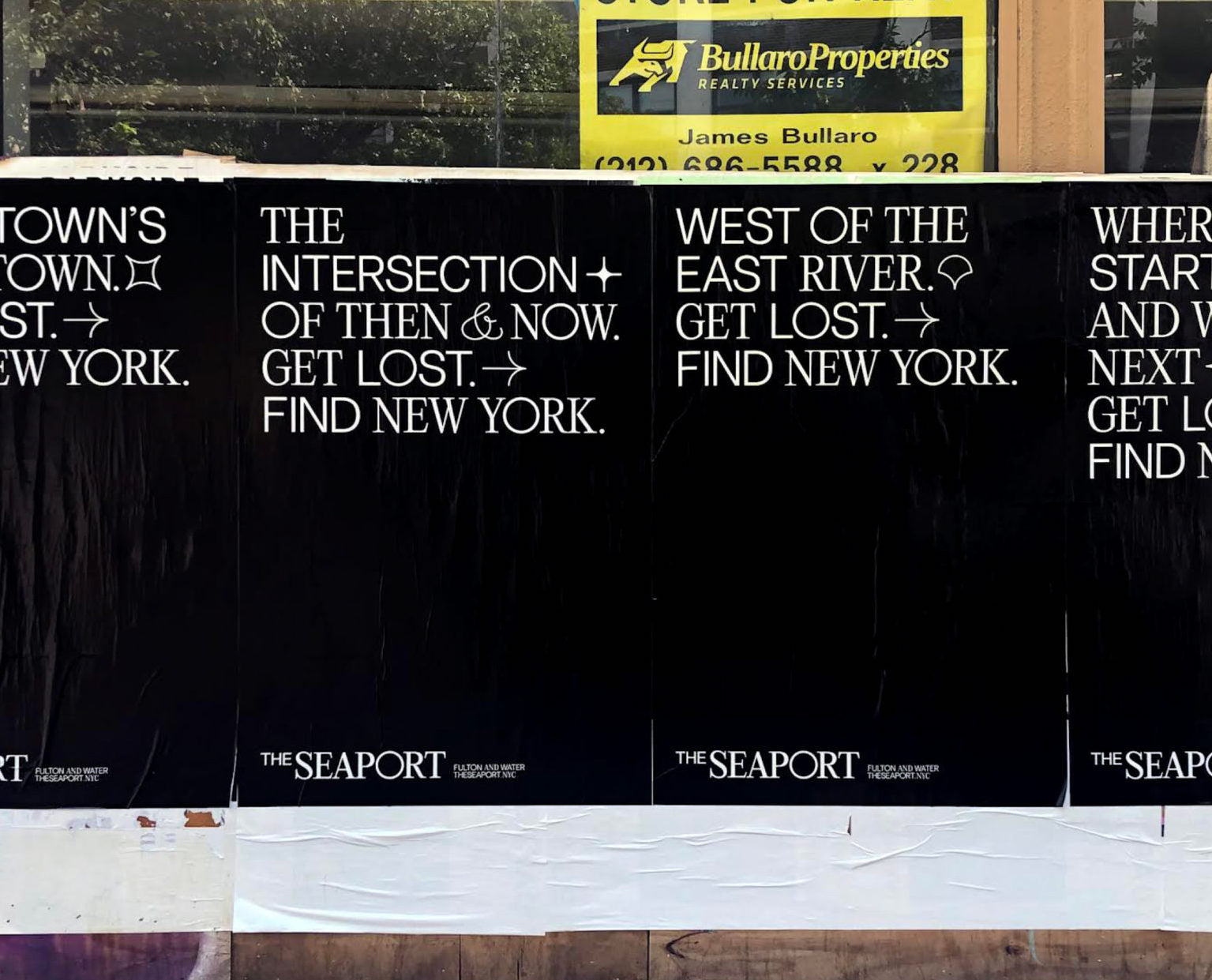 As one of the earliest ports in New York and a cornerstone of the city's history, the Seaport neighborhood has evolved from a hub of trade to a cultural and commercial destination. 2x4 enlisted Pangram Pangram to create bespoke versions of Editorial New and Neue Montreal for this project.
In recent years, a series of environmental and financial crises reduced foot traffic and shuttered businesses. Looking to reinvigorate the neighborhood, Howard Hughes Corporation partnered with 2x4 to reframe the Seaport in the minds of New Yorkers and visitors.
We constructed an overview of the neighborhood and the various audiences that visit, live, and work in the area using ethnographic research Using these inputs we developed a new brand strategy, naming, visual expression, and brand voice as well as a citywide and social media campaign.
Our campaign captures an irreverent New York tone and sensibility, through the tagline to "Get Lost. Find New York." The custom typeface we designed is accented by playful iconography that embodies the eclectic and vibrant character of New York City streets and and the historic nature of the Seaport. The campaign positions the Seaport as an easily accessible, unexpected trove of adventures – the new hotbed of city happenings.
Check
these out ↓↓(Some more
Branding projects)
Check
these out ↓↓(Some more
Branding projects)