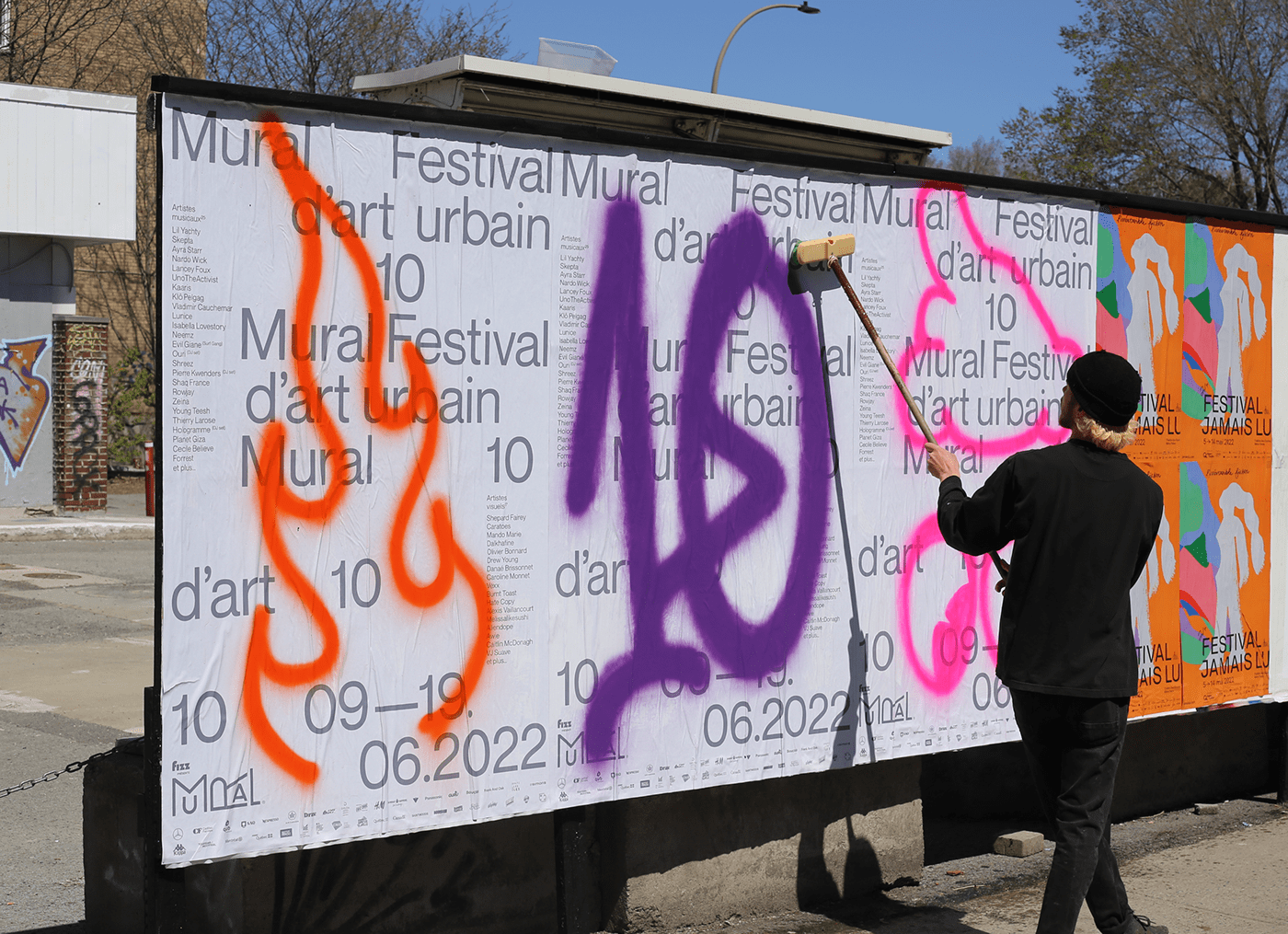 To celebrate the tenth edition of the Mural Urban Art Festival, we created a striking identity that highlighted the festival's first decade while setting the tone for the years to come.
To do this, we created a campaign centered around a system of 10 graffiti-style illustrations - playful and vivid - that were set against clean, contemporary typographic visuals.
In the wild poster campaign, we added a material dimension to the project as the posters were individually graffitied before being put up.​​​​​​​
Check
these out ↓↓(Some more
Event projects)
Check
these out ↓↓(Some more
Event projects)