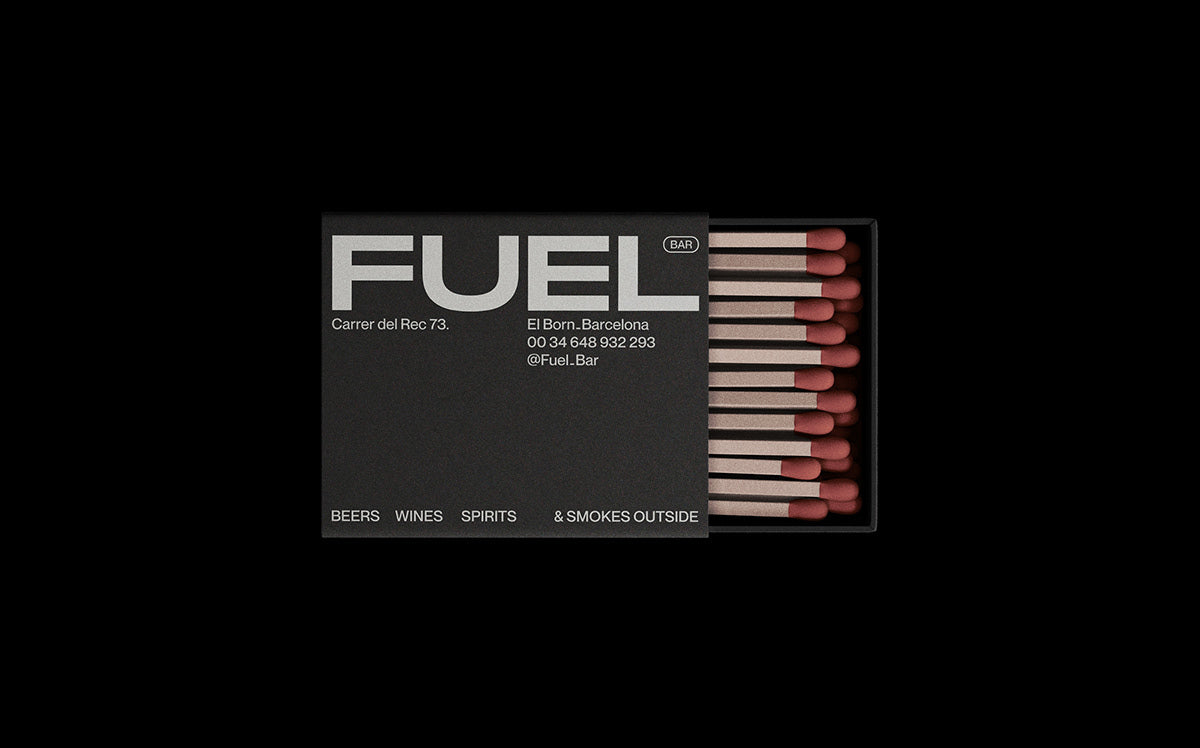 Fuel Bar is a conceptual project and, also, the bar of my dreams. The fonts used are Monument Extended and Neue Montreal by Pangram Pangram. It is a hypothetical design project and a visual exploration on monochrome layouts.
I imagined Fuel to be an urban bar located in El Born —one of the trendiest neighbourhoods of Barcelona— known for its intimate vibe and hidden gems. Fuel has a contemporary style, dark interiors and it's the ideal setting for an autumn-evening date. It offers specialized drinks and gourmet bites with a focus on natural wines and fine spirits.
The identity combines striking images of bubbly close-ups with strict and systematic layouts. The seasonal menus are designed in a small format to fit the palm of the hand, and are printed in luxurious Keaykolour deep-black 350gsm paper with white lithography.
Check
these out ↓↓(Some more
Branding projects)
Check
these out ↓↓(Some more
Branding projects)