Spotlight
Samara Keller: "I try to stay away from falling into the same aesthetics"
Samara Keller on her fluid creative practice, eclectic interests and training the typographic eye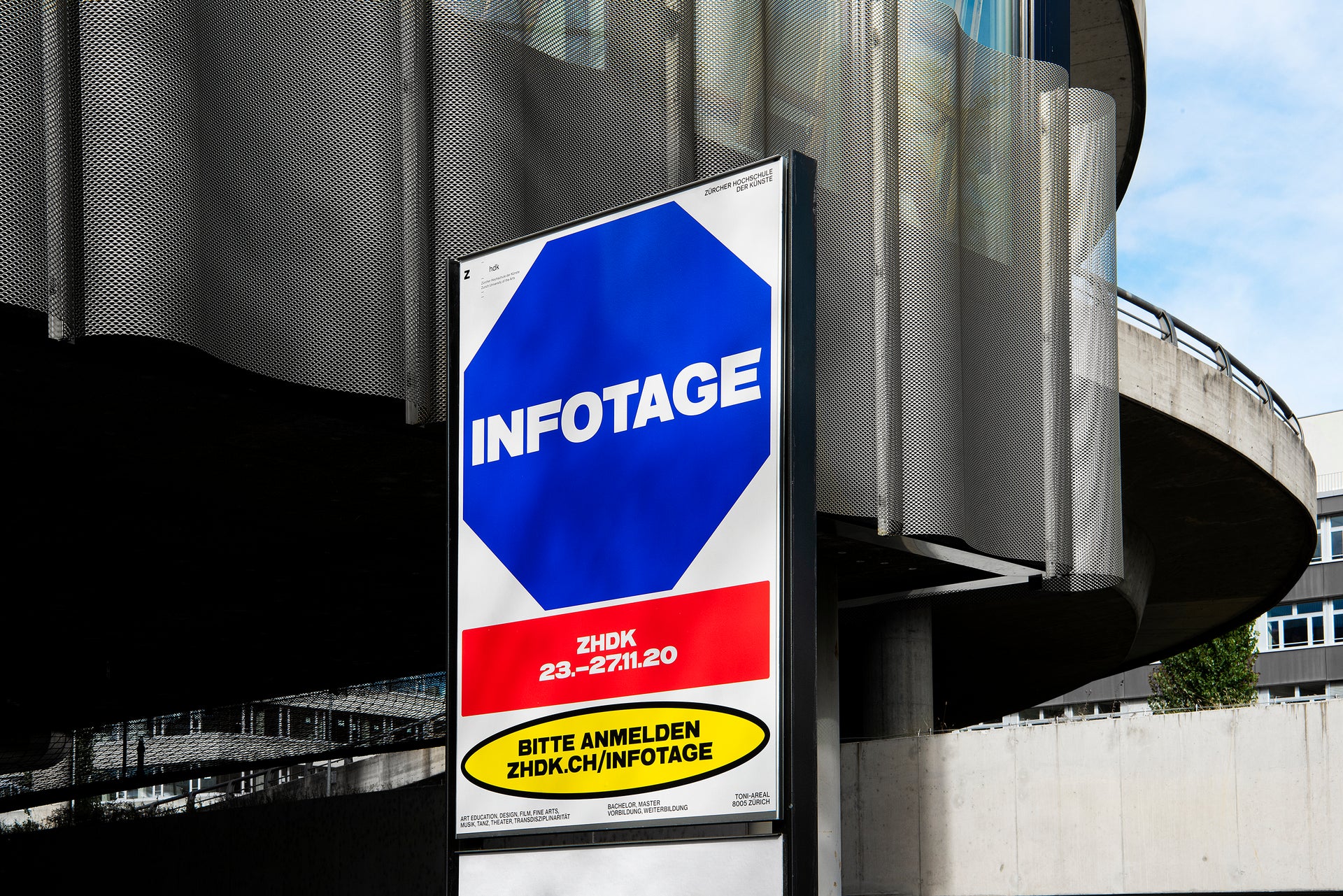 Hamburg-based creative Taking a shining to type during her time as a practicing apprentice graphic designer, Zurich-based creative Samara Keller has since made a name for herself following a succession of remarkable type releases.
Currently in her final year of Visual Communication at Zurich University of the Arts, Samara's varied practice explores the representation of shapes in the context of contemporary creative culture – as well as the theoretical combination of styles. "Another aspect of my work is mixing structures of typefaces," Samara tells us, "asking how one can incorporate different aspects of two or three typefaces;" a sentiment similar to the fluidity of Samara's practice, one caught between type and graphic design.

This fascination potentially derived from the variety and breadth of Samara's interests; finding influence and inspiration in both popular culture – especially from Anime, comic books and album artworks – and hardcore Swiss design, leaning towards the associated stark aesthic, as well as its systematic approach to grids and composition. "In my work I try to stay away from falling into the same aesthetics," Samara notes. "I tend to search for metaphors and aesthetic references that are not usually in the realm of graphic design," she adds, instead finding an aesthetic and conceptual drive through meaning and storytelling.
Whether it be the architecture of a typeface, or the intricacies of a design outcome, it is evident that Samara's practice is fluid, taking the audience on an approachable journey of clarity and understanding. "I see myself moving around the serious and the playful," Samara describes, considering letterforms as "an extension of our language, and our ability to convey our thoughts." To this extent, Samara's relationship between type and graphic design becomes evident. "I think type design serves in the majority of my work as a tool," she explains, "a way to get the right message from A-Z," noting, however, that this relationship is far from one-sided. "It serves as a kickoff for new ideas or new solutions," Samara adds, "for problems that graphic design poses."
The significance behind this notion of problem-solving coincides with what drew Samara to type design. "I still remember the day I had to redraw an 8 pt sized Frutiger in 24pt," she recalls, "it was quite a meticulous task," Samara adds, "but the carving of the 'perfect' form fascinated me and got me hooked on the field of typography." From there Samara took it upon herself to learn the necessary skills to get where she is today, citing patience as key to her development. "With that I trained my eye," she explains, "in my opinion patience is the single most useful skill as a type designer."
Initiated in her third semester, Samara's latest typeface Kendra is an astute example of this virtue, having developed it over the past few years. "The idea for this project came from a specific use," she recalls, following the collecting and curation of type designer names and descriptions – a task that she is still developing. "I decided that I want to design my own typeface for that use," Samara explains, "so I started looking at small, Lexicon typefaces and how the characteristics of those were," finding herself enthralled by the elegance of the serif forms.
Looking back on the shift in her practice between the start of her design career and now, Samara notes not only the greater patience she possesses, but also the sense of nurturing that has similarly developed. "I want my work to take some space and grow naturally through time," she explains, using her striking typeface Tempos as a project indicative of this change. "Through time Tempos changed a lot, some additions were made and some extensions and features were placed to fully extend my visions of this typeface," Samara tells us, "but now coincidences are slowly taking more and more part in my work and my process." Noting that the hardest part is incorporating this organic spontaneity into the typographic system itself. "It serves as a good challenge," she adds.

Turning towards the future, Samara's practice looks to maintain its fluidity between design and type. "I will still hold onto my passion for type design," she notes, "and try to go deeper into the practice," suggesting that this fascination of letterform aesthetics ultimately will continue bleeding into her graphic design practice too. "I'll continue exploring shapes and seeing what there is to find," she concludes, "as I tend to work on a lot of typefaces next to each other, my goal is to have them released in the future and see them come to an end."
Read
More ↓↓↓(Reading is good
for you)
Read
More ↓↓↓(Reading is good
for you)