Educational
The Best Type Pairings with Editorial New
The best font pairings for Pangram Pangram's renowned serif, Editorial New.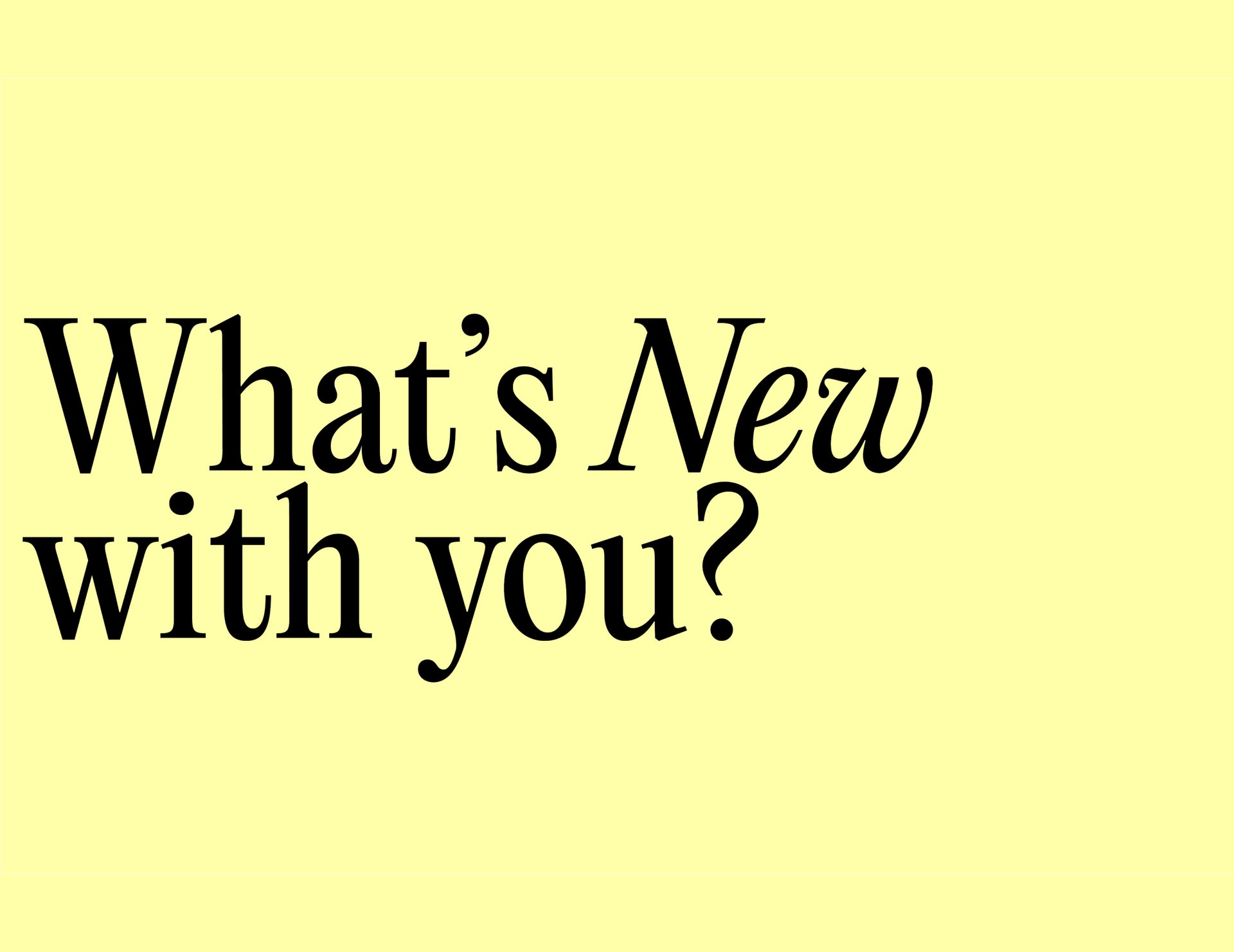 Welcome back to the wonderful realm of typographic pairings. This week, we're celebrating one of Pangram Pangram's heaviest hitters: Editorial New.
As a type foundry always pushing for that perfect balance of workhorse fonts with that little sprinkling of edge or personality, Pangram Pangram offers a vast array of diverse typefaces, each contributing its unique personality to the symphony of design possibilities. Inspired by vintage ads, Editorial New is one of its best-known and much-loved, striking a distinctive, undeniably striking and incredibly popular balance between retro nostalgia and contemporary elegance. A real typographic BNOC.

In this article, we'll consider form and function as we combine Editorial New with the very best curation of Pangram typefaces, looking at what pairs best with the renowned serif – each pairing offering a wide range of weights and styles. Try the pairs out in your latest project, whether that be a website, poster or brand — all available free-to-try!

So let's crack on! Join us on this typographic exploration uncovering the power of typographic harmony — Editorial New edition.


Formula, a versatile typeface boasting an intriguing blend of boldness and flexibility, forms an enchanting partnership with Editorial New. With a comprehensive set of styles, from condensed to extended and thin to black, Formula injects a fast-paced rigour into any application it graces, mirrored effortlessly with Editorial New's refined elegance. Whether long-form, crafted editorial content or powerful posters you are after, this typographic pairing delivers quite the punch.
Creating quite the typographic ensemble, Fuji Sans is an earnest, beautifully bold sans-serif grotesque whose humble form offers more than meets the eye. With its slightly condensed feature and structured curves, Fuji Sans adds a modern touch to Editorial New's classic appeal, forming a perfectly unexpected yet utterly charming fit. A perfect fit for bold designs and branding, Fuji Sans infuses a sense of elegance and charm into the pairing.
A sophisticated gothic sans serif inspired by contemporary Japanese design, Mori is a fascinating complementary companion to Editorial New's timeless allure. With its 16 styles, an abundance of glyphs, and open type features, Mori modernity makes this pairing an unstoppable creative force, with features such as the sans' captivating geometric 'r' and double-story 'g' offering Editorial New a pragmatic foundation to dance upon. Practicality and playfulness in equal measure.
Beloved sans Neue Montreal – a robustly versatile Grotesque font that captures the essence of Montreal's vibrant design scene – stands out as the timeless typography partner to Editorial New, matching the serif's enduring forms. With 14 weights and Cyrillic support, Neue Montreal exudes not only an undeniable familiarity and classic form alongside its practical prowess but stands strong in partnership and isolation – its clean lines and elegant curves blend harmoniously with Editorial New. Creating a seamless visual dance that resonates with both modernity and sophistication.
Inspired by vintage signage lettering, Fraktion Sans – and its sibling monospace style, Fraktion Mono – introduces both a charming, unique character and a robust rigour to its pairing with Editorial New, complementing the serif's elegance in both form and function. Balancing mechanical sturdiness with expressive clarity in its construction, on the surface, Fraktion simply offers a striking technical contrast; however, its vintage charm ultimately reflects Editorial New's nostalgic form. Making an unusual, unexpected, but inviting duo.
Fonts featured in
this article
Read
More ↓↓↓(Reading is good
for you)
Read
More ↓↓↓(Reading is good
for you)