Spotlight
"I'm interested in an uneasy balance between freedom and discipline, order and chaos"
Ishar Singh Hawkins on design by non-designers, the necessity of micro-detail, and his balance between order and chaos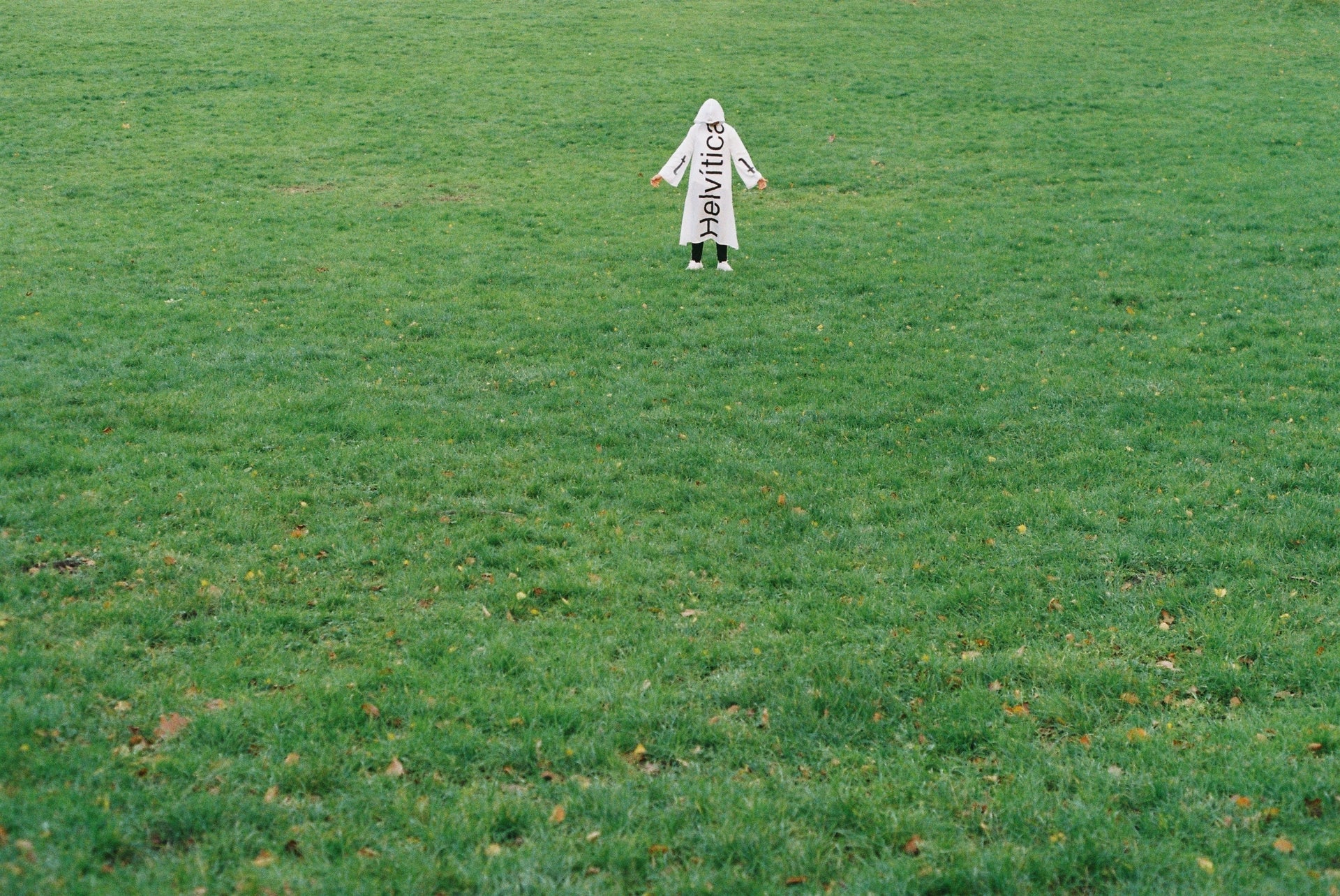 "I'm interested in visual literacy, collective consciousness, and niche subcultures (or what's left of them)," type and graphic designer Ishar Singh Hawkins tells us, discussing the founding of his practice, driven by a poignant reflection on graphic design as a discipline, as a role and as a function.
For Ishar, this begins with retrospection, being interested in what once was. "In a climate where it seems that everything that will be done has been done before, I am interested in unearthing forgotten stories as the muses of tomorrow," he explains, noting the ever-presence of such bygone tales. "Our streets and homes are awash with graphic design and type," Ishar adds, suggesting that the very notion of graphic design is as democratic as it has ever been throughout history. "Yet somehow the institutional study of graphic design remains fairly orthodox," he caveats, explaining, "I believe that no matter the field, the most engaging work occurs at the fringes of that study," finding an interest in the middle ground between disciplines – typically involving disciplines not directly related to the creative scene. "I am interested in those visual cultures that emerge with icons, symbols, characters, typefaces etc, which were not necessarily made by a 'designer,'" noting what Ishar suggests as a "beginner's luck" within these subcultures.
"It's largely an approach that is unadulterated by doctrines of what good design is, and thereby perhaps closer to embodied engagement," he summarises, using this somewhat as a guiding manifesto for his practice. A practice dedicated to his non-conformist mindset, and a practice devoted to challenging the role design plays, and the appearance design has, to non-designers. "I remain unconvinced, both politically and aesthetically, by the dictum that graphic design should make things easier and smoother/fluid," Ishar tells us, "rather I am interested in an uneasy balance between freedom and discipline, order and chaos." This precarious balance between contrary states undeniably has led the Ishar to developing a very unique skill set, resulting in meticulous, challenging, yet notably playful, work. "Just as the creative inspiration needs to be balanced by meticulous refining, so too does the work need to do justice to the project," Ishar explains, "this idea of justice is the external check on free rein."
Working across NYC, Prague, Köln and Reykjavík, it's no surprise too that a sense, and indeed importance, of place is prominent in the output of the international practitioner. "I am very grateful to have had the opportunities to work in places all around the world," he explains, observing the significant and individually unique impact the cities he's called home have had – especially the people who joined him there. "Although the mountains of Iceland and the architecture of Prague definitely impacted my sense of visual landscape," Ishar suggests, "I think the greater influence on my work is borne by the personalities, styles, and friendship of the graphic designers I've had the honour of working with," finding his own unique creative space between contexts and characters. "I am hoping to relocate my practice to Berlin within the year," he adds, "and in the longer term I would like to return to New York, but we'll see where the work leads me…" This sense of conflict or balance between opposing worlds is similarly mirrored in the style of type Ishar produces; ranging from low-fi expressive forms to elegant serif characters. "I definitely think drawing the classics/traditional typefaces helps with drawing new display typefaces and vice versa" Ishar tells us, benefiting from both schools of thought, "but to me what makes a typeface exciting is the idea behind it," he adds. "If the idea isn't exciting, then I won't have the spark to draw the typeface," he recalls, requiring a sense of stability and longevity in the type's concept in order to justify the laborious hours of its creation. "There are some ideas that seem good one day and I'll draw a couple letters and the next day I'll be completely disinterested," Ishar recalls, suggesting that his motivation is driven less by the consistency of his drawing but his emotional input into it. "Variety is definitely more exciting but not for variety's sake," he outlines, "but for the wide spectrum in which the potential for great ideas to arise is wide," adding, "limitless precision!"
Discussing the evolution of this attitude, Ishar recalls how his approach to type design has changed since he first set out on his typographic journey, telling us, "I think I was hellbent on originality and I only learned the rules by having broken them first." Over time, however, Ishar explains the greater respect for the field he developed. "My eye learned to appreciate the nuances and details of type and I now believe that's where the real shit happens," he clarifies, "the idea of the typeface may be the macro, but the quality lies in the micro."
A recent demonstration of this appreciation for the smaller details was Ishar's collaboration with designer Ísak Einarsson and illustrator Halldór Jóhan, where together they developed the playful and powerful identity for Iceland's eminent thrift shop Goði hirðirinn – crafting the brand's remarkable custom typeface in the process. "It was a really intense project," Ishar recalls, "there wasn't much time to let the type sit with the branding and to think about whether it fit or not," he explains, "we kind of just had to make it work," changing the branding to adjust with the typeface's own distinct character. "Over time I think that they definitely grew into each other," he adds, "and I think it worked out really well." That it did Ishar. That it certainly did.
Looking ahead, Ishar definitely doesn't seem interested in limiting what he finds inspiring, in fact, quite the opposite. "It's been a slow realisation of how much potential there is for type to play a significant role in the context of film and television," he concludes, noting the "giddy" feelings felt when watching Tarantino's typographic work in action. "But why limit this input to just the credits?" Ishar questions.
Read
More ↓↓↓(Reading is good
for you)
Read
More ↓↓↓(Reading is good
for you)