Spotlight
Explorers Club: designing with concept, form and strategy
Designing with concept, form and strategy in mind: Explorer's Club on their future-facing, embracing studio.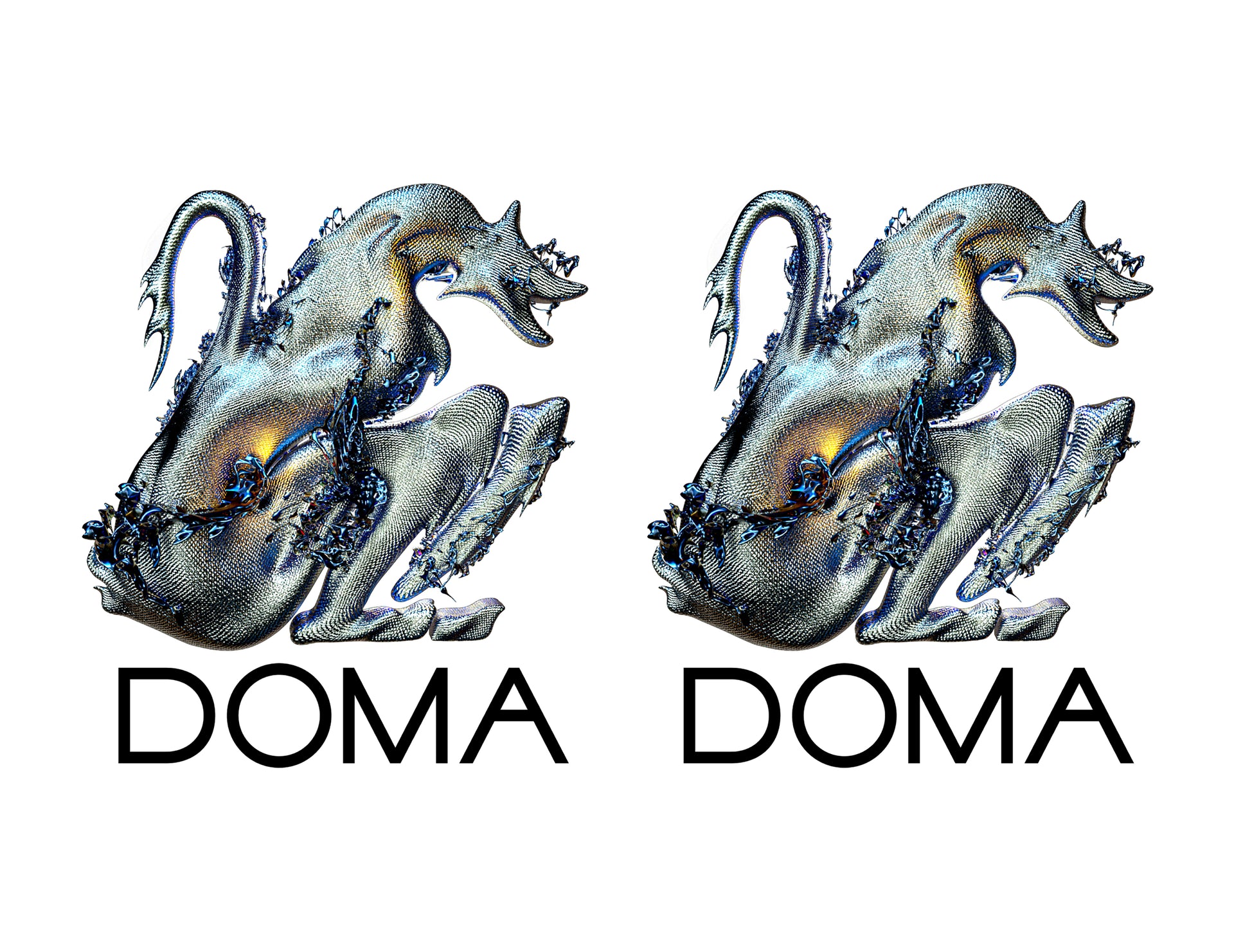 Say hello to Explorers Club.
London-based design and strategy studio Explorers Club have been making big moves since their founding, coming right out the gate with their identity and website design for Atlantic Records. Since then, they've continued to prove not only their strategic, conceptual and aesthetic prowess within the contemporary design scene but also establish that they have fantastic taste in fonts 😉. Speaking with Co-Founder Ayo Fagbemi, we run through the role of research, their brand for Atlantic Records and what's next for the studio – beginning, however, with the thinking behind Explorers Club's integral interweaving of Creative Direction, Design and Strategy. 

"We use this connection between strategy and design to guide our decisions," Ayo tells us, "a partnership underpinned by words that change how a brand looks," coming together to inform how a brand feels and how it's experienced. "Our studio offering Open Dialogue is a testament to this," he details, bringing to attention their platform of combined conversation and practice. "It's a process of strategy that is additive to culture, not subtractive from it," Ayo explains, "we keep up with how communities change over time to help us and our clients create change in an ever-changing world," for instance, the studio's collaborative hosting of a games night with Natural Synthesis at the Nigerian Pavillion, London. 

"It took place at the London Design Biennale," he recalls, "and featured a workshop with Ryan Sherman of SPACE10," exploring the role of AI as a 'Maker's Tool' – a theme and forward-thinking style indicative of Explorers Club's future-focused methodology. "As a practice, we want to uphold and be a standard bearer for design and narratives with a global point of view," Ayo notes, discussing the studio's role within the contemporary creative space, "with an understanding of the nuance of local audiences," a manner Explorers Club even embraced within their own identity. "For our launch, we designed and produced our Explorers Club flag in London," he remarks, "but photographed it in Lagos," adding, "a city I call home."

This studious creative manner is greatly informed by the importance Explorers Club places on research, crafting a rigorous conceptual, strategic and often aesthetic foundation for the projects they embrace. "Even how we research has to have an idea behind it," he explain, "from the people we want to speak to to the questions we ask," Ayo regales, "all the way down to the brief to the librarian regarding what books we want to reference for words and visuals," culminating into a defined, unwavering creative approach. "We want to continue working with partners that we share values with," he adds, turning towards where they hope to see this practice taking them. "Dream projects are where we can explore the narratives, ideas and people shaping," Ayo concludes, "and creating futures."

Diving into Explorers Club's website and identity for Atlantic Records, we continue our conversation with the embracing, meticulous studio, asking how they go about choosing typefaces and what's next for them.
Your website for Atlantic Records was wonderful. Can you talk us through it? What was the creative process and ideas behind it? What led you to choose the typefaces you decided on?
AYO: Thanks! Speaking with the Atlantic Records team and going into the office – it was clear the building was filled with an eclectic energy – we defined our task as to communicate this IRL experience in the URL. Taking cues from the iconic logo, which represents a balance between order and chaos. An ever-evolving site that comes alive with the user-controlled gyroscopic movement of the phone. A technology that is of the times and in real-time.

For the typefaces, we wanted to curate a combination of expressive moments, with a feeling of both analogue and digital, whilst needing a neutral base for both contrast and accessibility. PP Mondwest offered us clear connotations of digital, whilst PP Editorial New gave us contrast for the elevated moments we needed.
Copyright @Explorers_Club_2023
What's the process like when choosing a project's typefaces? What are the key considerations?
AYO: We always look for a conceptual representation of narrative, be it overt or more nuanced, depending on use and the audience. We always have a gut feeling for the right tone we want the typeface to offer, but we always make room for exploration to try out new things.
What's next for Explorers Club?
AYO: We want to keep interacting with our community more; we have pluralistic perspectives and are invested, not just interested in different spaces, so we are excited to work on projects and build spaces that allow us to get closer to those communities meaningfully. To give meaning to movements. 

In the future, we are looking to get an international output, definitely in the US, as there are some exciting opportunities out there. Another exciting space we want to set down roots in is Lagos, Nigeria – we have worked with many people on the continent and want to play an active role in the cultural and commercial growth we predict will happen out there. 
Thank you, Ayo! If you like the vibe of Explorers Club's identity for Atlantic Records, why not try out PP Mondwest and PP Editorial New!
Copyright @Explorers_Club_2023
Read
More ↓↓↓(Reading is good
for you)
Read
More ↓↓↓(Reading is good
for you)