Educational
The Best Monospace Typefaces – Part Two
One width to rule them all, and one box to bind them.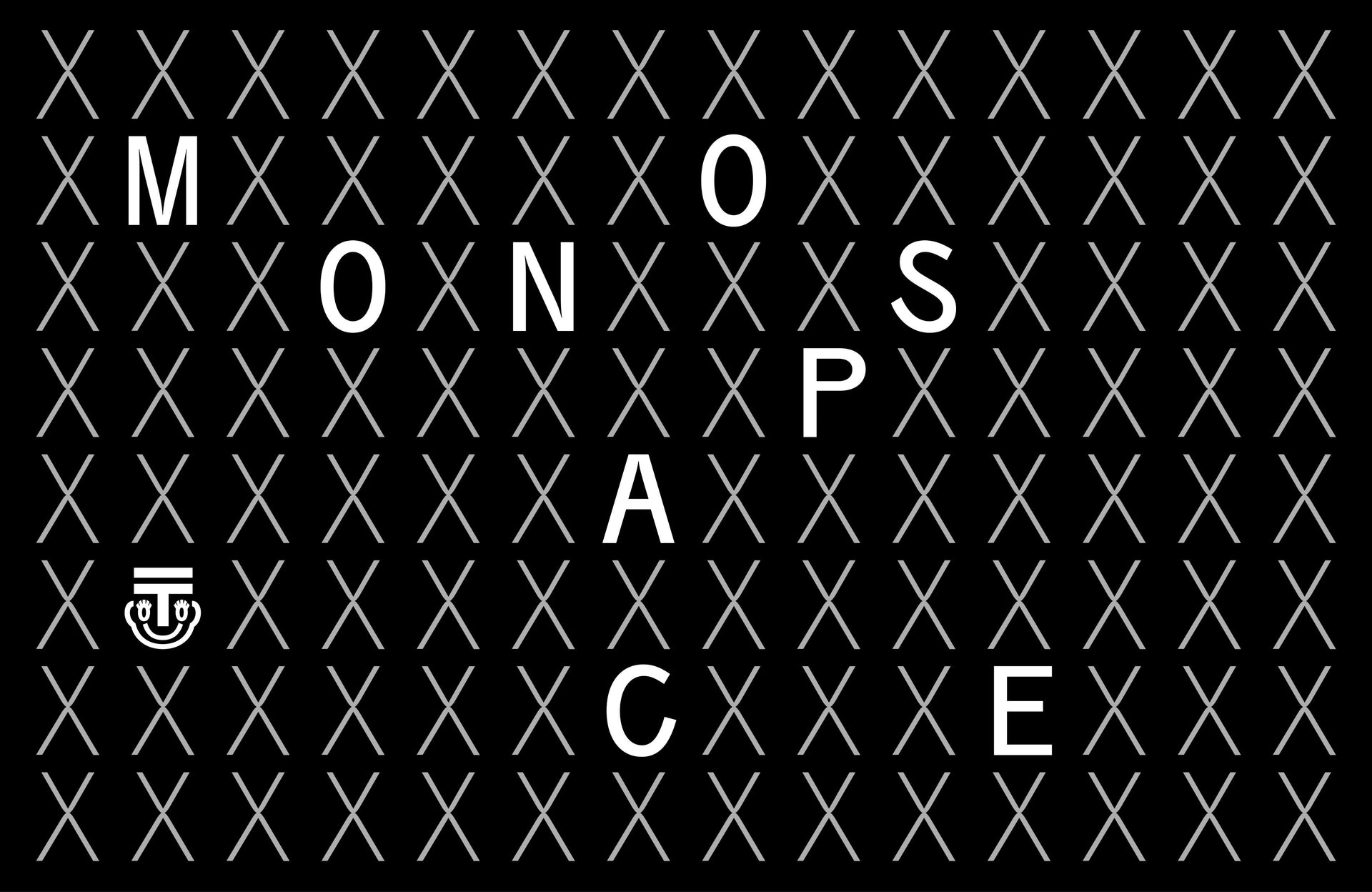 Welcome back to the marvellous realm of monospace typefaces, where the allure of tradition intertwines with the boundless spirit of creative expression.
With a storied history across typography, dating back to the early days of printed typography, the tale of monospace typefaces is still being written as ever-evolving typographic technologies continue progressing the genre in new, exciting directions.

At the heart of this typographic genre lies the defining parameter: every character occupies an equal horizontal space, creating an ordered, accessible layout that brims with clarity. Yet, monospaced typefaces – especially as the contemporary type scene continues to push them – are anything but uniform, embracing the full diversity that contemporary fonts can offer. Encapsulating everything from sleek sans and elegant serifs to daring displays and intricate blackletters, bursting with life and character.

It seems that new-age type designers have truly taken the monospaced reins, playfully subverting traditions and infusing their designs with innovative thinking and versatility, expanding creative possibilities at every turn, unveiling a treasure trove of styles, vibes, and aesthetics to match every designer's wildest dreams. So, whether you're on a quest for something daringly contemporary or yearn for the nostalgic embrace of classic typewriter charm, there's a monospace font ready to weave its magic and elevate the designs you have in mind.

In part two of this article series, we'll look at 5 more of the best monospaces you can use right now – focusing on versatile, workhorse fonts that offer a little something extra…
In a wonderful and weird departure from the conventional, OT Brut from Off Type ventures into uncharted monospace territory with its audacious take on the neoclassical fashion of Bodoni. Infusing brutalist and angular features, Brut is a carefully curveless yet characterful creation that defies expectations, going beyond traditional fashion aesthetics by introducing an unstoppable rigour, as well as a standard non-monospaced cut and captivating discretionary ligatures. Genuinely embracing a new era of expression and creativity, its linkable serif characters and clever coding abbreviations introduce artistry to the pragmatic world of the monospace, making it a valuable asset for any contemporary design project. With Brut by your side, you'll soon discover a brutal bestie, redefining classic elegance with every stroke.
Fixed-width and all the better for it, Fraktion Mono – the stoic sister to the sans' standard style – adds an unexpected playfulness to the traditionally technical genre. With refitted letter shapes, Fraktion Mono breaks the conventions of monospaced typefaces whilst offering a touch of informality into the family, widening the array of typographic solutions it provides. OpenType features galore, case-sensitive punctuation, stylistic alternates, fractions, slashed zeros, and more; Fraktion Mono's distinctive, compact character is sure to offer your design projects everything you'd need from a monospace typeface, befitted with boundless creativity and remarkable versatility. Not to mention Italics – what more do you want?
Beautifully and uniquely embracing the duality between simplicity and experimentation, Pangram Pangram's own monospace Air, originally designed by Mat Desjardins and then further expanded by the Caio Kondo, exudes an undeniably alluring aesthetic – catching the eye and igniting the imagination. A true Pangram thoroughbred, if we do say so. Drawing inspiration from the intriguing fusion of brutalism and minimalism while subtly nodding to the sleek lines found in aerospace design, Air – especially in its monospaced style, breathes fresh life into the monospace typographic landscape, making for something quite special. It's also incredibly hardworking, to put it plainly, with an enormity of styles, italics cuts, alternatives and more. Plenty to get stuck into, we reckon!
Where replicant-inspired precision meets subtle humanity; NaN Holo Mono from NaN.xyz is a captivating typeface rooted in the neo-Grotesk genre, presenting a fascinating interplay between industrial frames and disrupting biological forms. The result is an engaging typographic experience – constructed with rectangular counters and round curves – that is simultaneously thoughtful, progressive, timeless and rigorous – ultimately optimised to adapt to whatever context is thrown its way. Very big or very small, NaN Holo Mono's warmth and character shines through at whatever scale, acting as your quiet, sturdy workhorse that ensures a fluid reading experience without compromising on personality. A mesmerising converging creation of man and machine, both artificial and authentic. Quite the vibe.
Initially designed for the renowned band Vulfpeck, Oh No Type's Vulf Mono is a charming, nostalgic typeface that can't help but move forward. Inspired by the 12-point Light Italic font from the iconic IBM Selectric typewriter, Vulf Mono pays homage to a bygone era while infusing it with a versatile, contemporary twist – available in 4 weights, in both italic and upright styles. Capturing the essence of the past and celebrating the spirit of innovation, the monospace is academic in its conception but conclusively an absolute blast in actuality, embodying the fun, flavour and funk of the band itself – musical in its character and creation.
Read
More ↓↓↓(Reading is good
for you)
Read
More ↓↓↓(Reading is good
for you)