Educational
Alternatives to Google Fonts — Part 2
PP > GF. All day. Every day.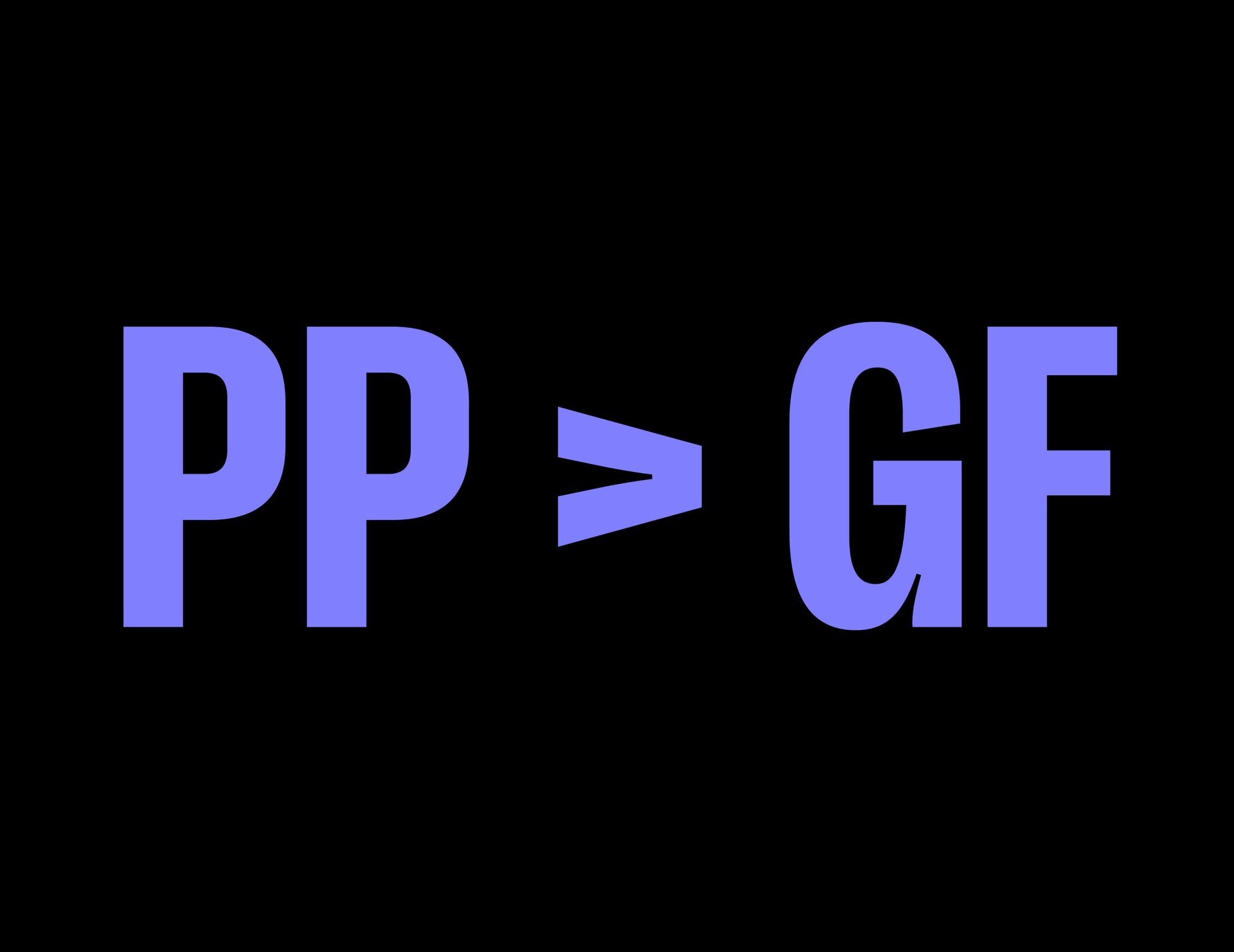 Fonts can seem like they would burn a hole in your pocket, so it's no wonder that countless folks resort to recycling the same old free fonts over and over again. But let's be honest, that can get awfully dull, even to the point of soul-crushing! Fear not, for Pangram Pangram swoops in with a vibrant array of alternatives to some of the most popular Google Fonts, injecting a much-needed dose of character and pizzazz into your typographic adventures! All free-to-try before you buy!
Now, let's temporarily set aside the big big BIG discussion surrounding free fonts and their impact on the world of type design – instead, let's focus on the significant role that license-free typefaces play in catering to both large and small studios. Although accessible and affordable, the consequences of free fonts are too often a sea of mediocre, overly familiar brand identities and graphic endeavours. While we won't dismiss the occasional free font, we'd rather see new things, new ideas and new designs! At Pangram Pangram, our plethora of fonts, which are all free to try and affordable to buy, are here to ignite your creativity, serving as enticing, equally accessible alternatives to the Google fonts we know and… acknowledge.
While Oswald certainly has its merits, as a lovely reworking of classic 'Alternate Gothic' sans serif typefaces, Right Grotesk Narrow is definitely the RIGHT way to go. Thanks to its unique blend of functionality and distinctive personality, Right Grotesk is sure to stand out with its unrivalled attention to detail, smooth curves, moderate contrast, and slightly unconventional anatomy, making it a typeface that exudes character. It effortlessly balances neutrality and versatility, allowing it to shine as either a bold protagonist or a humble supporting player in various design projects. Unlike trendy or timeless fonts, Right Grotesk aims to be just right, providing a high-quality type family that caters to both your serious and playful endeavours. The condensed forms of Right Grotesk offer boundless possibilities and a more unique option than Oswald, as well as having styles all the way from Tall to Spatial if you're looking to expand your horizons.
While Montserrat from Google Fonts certainly has its charm – inspired by the exquisite vintage posters and signs in Buenos Aires' Montserrat neighbourhood – Pangram Sans takes the crown as the more characterful and captivating choice, going above and beyond what is expected of a powerful and extensive geometric workhorse. With irresistible character, Pangram Sans effortlessly blends boldness and intensity with subtle nuances and flexible design elements, creating a typeface that genuinely stands out. Its daring variable slanting feature sets Pangram Sans apart, allowing you to boldly experiment with various styles from the reclined to the italic. Not stopping there, it even embraces the Cyrillic Alphabet, broadening its horizons and making it a font family that excels in both style and functionality. With its magnetic allure and undeniable character, Pangram Sans emerges as the font that will infuse your designs with an unforgettable touch of distinction in the geometric genre.
With the renowned striking aesthetic and versatility of Neue Montreal, the new Arabic cut of Pangram Pangram's premiere typeface blows Noto Sans Arabic out of the water. While Noto Sans Arabic serves its purpose as an unmodulated sans serif font for Arabic texts, Neue Montreal Arabic takes the former's rigorous accessibility and bolsters it with the sans serif's unwavering, brutalist typographic features and grotesque construction – making it primed and ready to fit straight into any display or supportive application. Inspired by the design legacy of Montreal, from Expo 67 to its vibrant contemporary scene, this timeless sans-serif font has garnered global recognition. Now, its scope has been significantly widened, with the new Arabic script, mixing the best of both worlds to make something entirely fresh and original.
While PT Serif serves as a commendable pan-Cyrillic font family designed to facilitate reading and writing in native languages, Writer really is the best in show, embodying an elegance and dynamism that can only be the result of its charming French Renaissance inspiration. Mirroring the studiously balanced form, Cyrillic support and humanistic terminals of PT Serif, Writer takes the typographic artistry of the genre to new heights, offering three distinct cuts, with both text and display styles (accompanied by lively italics and an impressive nine weights per cut, no less!). Moreover, with a total of 744 glyphs per style, Writer provides a wide range of alternates, ornaments, and more, ensuring versatility and creative possibilities, shining through as a legible and traditional text typeface, perfectly suited for print and editorial usage, as well as its own unique, expressive character.
Now, Roboto Slab certainly offers a nice blend of mechanical precision and friendly curves; however, it's no Right Slab. Capturing the essence of chunky serifs with an ultimately captivating aesthetic, Right Slab exudes a distinct personality, inspired by its self-imposed Tarantino vibes, evoking an exciting cinematic experience – bold and imposing, commanding of attention with its big-boy chunky serifs. That being said, Right Slab can be equally as approachable as Roboto Slab, effortlessly transitioning from heavy styles to lighter and narrower cuts that offer a more breathable feel, ideal for captivating headlines or intricate body copy. As the serif counterpart to Right Grotesk, structurally, it inherits a low contrast, generous x-height, and an impressive range of variable styles encompassing seven weights and seven widths. A movie star workhorse.
Fonts featured in
this article
Read
More ↓↓↓(Reading is good
for you)
Read
More ↓↓↓(Reading is good
for you)