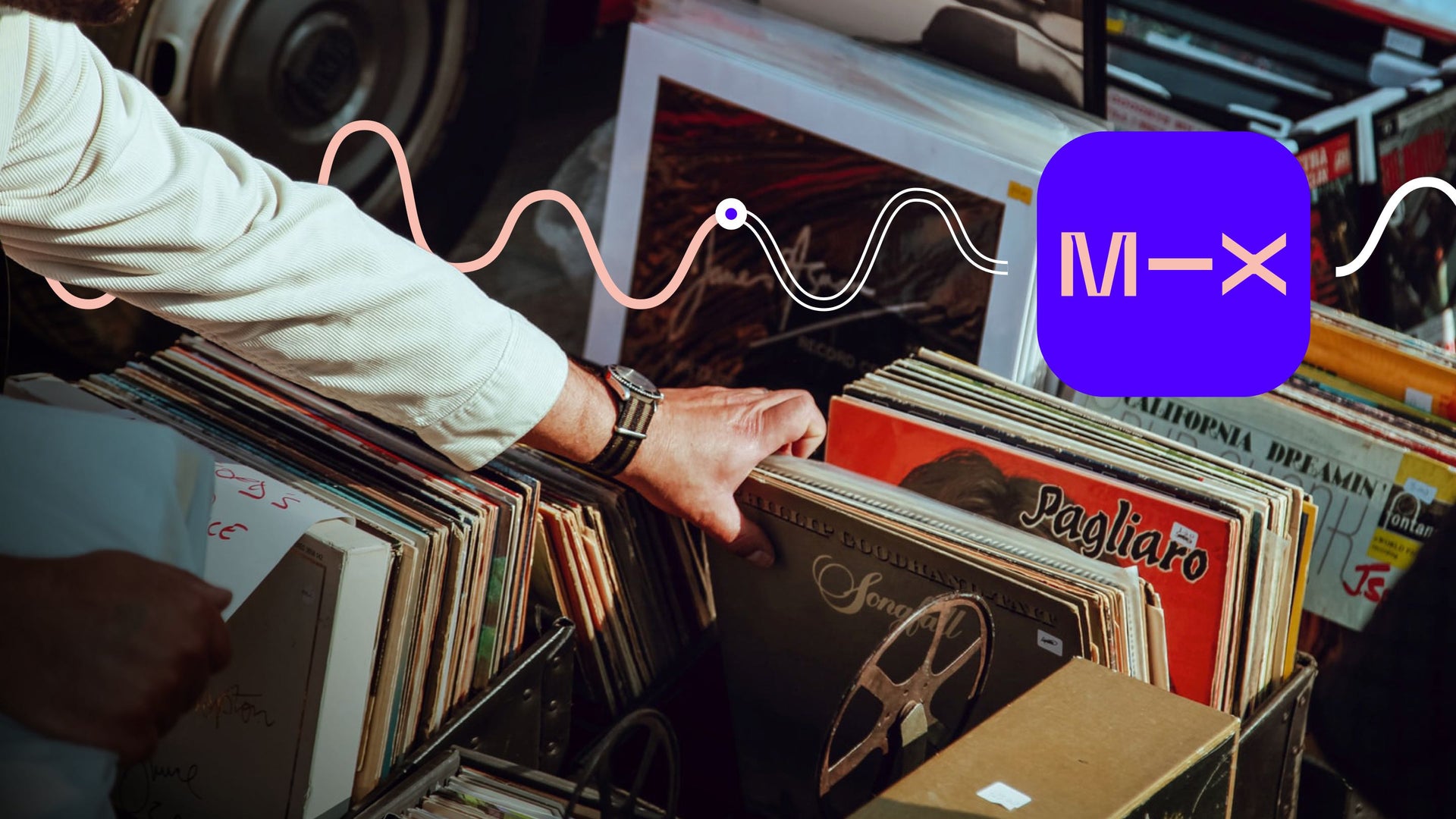 After ten years of growth in a congested market, audio streaming platform Mixcloud is evolving to connect audiences more closely to the creators and cultures they love. We came onboard to translate a new commercial strategy into a fully formed brand identity which will propel them through the next decade.
Mixcloud is used by tens of millions of creators and listeners worldwide. Its unique catalogue of 50 million handcrafted radio shows, DJ mixes and podcasts span every genre, taste and scene. Fans typically listen deeply to specific creator channels, with the average listener engaging for over an hour a day. After a decade of organically growing its community, Mixcloud's next challenge is to reposition itself as a different kind of streaming platform with a new mission: to get more fans directly supporting the creators and cultures they care about.
The project was run as a meeting of many minds, with co-working sprints and workshops involving both teams. As work developed, we shared design routes in interactive 'poster galleries', letting the Mixcloud team live with the new concepts around the office. This overcame the snow-blindness that can hit when new work is presented, and gave the team a real sense of ownership over the new brand.
Extending the connector idea, the bespoke typeface we produced with Pangram Pangram is a vital brand component. Its role is both emotive and practical. With a mass of user-generated imagery, a customisable font pulls everything together with a sense of ownership. Ligatures can join pairs of characters, or become much more playful to show the brand's exuberance.
In the spirit of brave connections, we evolved the Mixcloud blue, with supporting colours that throw up some unexpected pairings. They shouldn't work, but they do, with each one carefully selected to harmonise with two others. Imagery combines with colour to represent different communities, cultures and sounds alongside genres and moods.
In developing a new paid subscription model, Mixcloud is helping audiences to get closer to the creators. We extended the new identity into a look & feel for Mixcloud Select, with raw imagery, refined colours, a hand-drawn typeface and looser use of illustrative elements.
Check
these out ↓↓(Some more
Branding projects)
Check
these out ↓↓(Some more
Branding projects)