Educational
The Right Pairings
Everything's going to be all Right.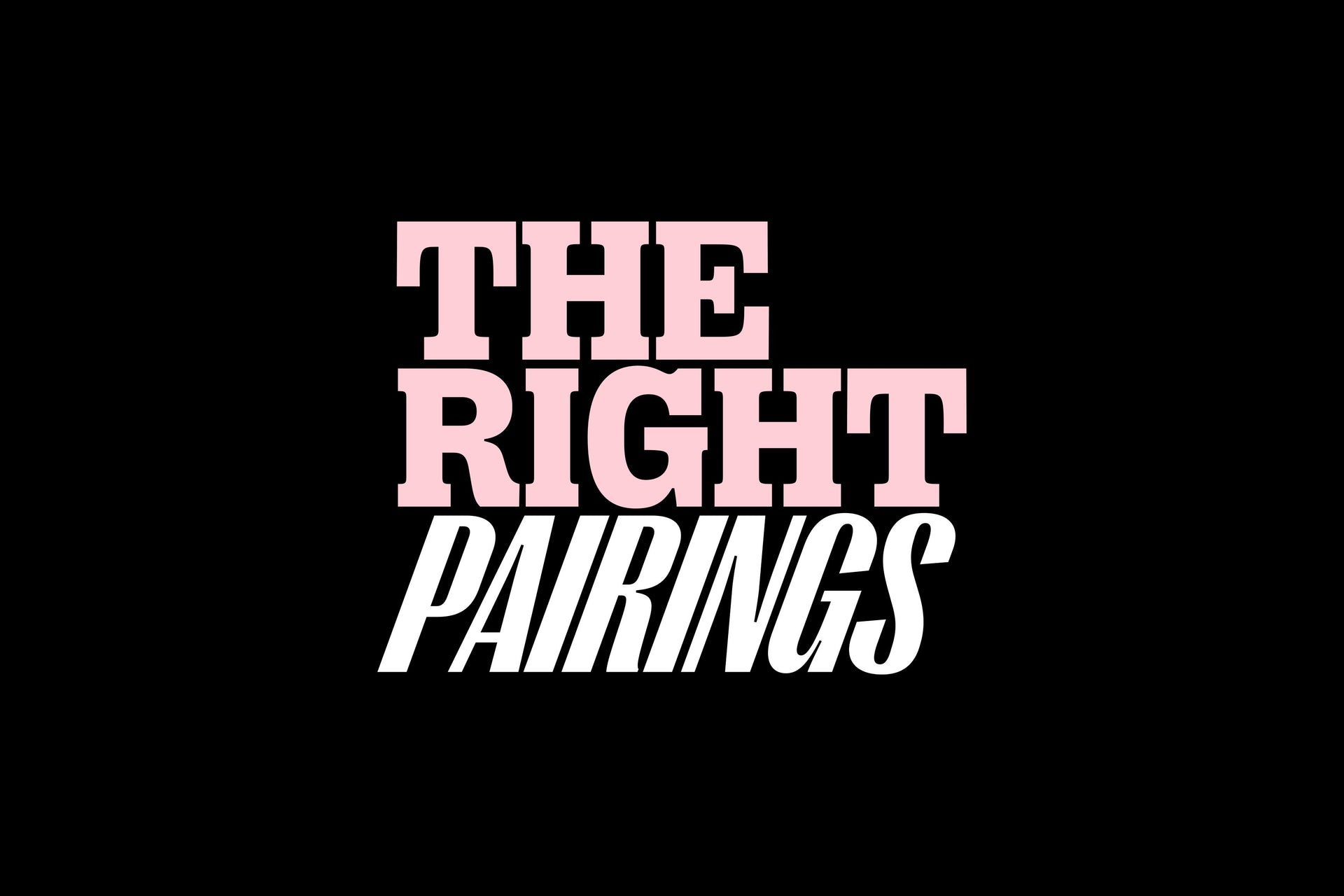 Woof. Where do we even start?
Pangram Pangram's Right family is… big… to say the least. With Right Grotesk, Right Gothic, Right Sans, Right Slab, Right Serif and Right Didone making the up the ranks – alongside each typeface's seven individual subfamilies (or 11 in the case of Right Grotesk) AND up to 14 styles in each AND corresponding italics – there is a truly prolific body of typographic goodness to enjoy. Due to the family's scale and abundant variability across its weights, sets and styles, there's no need to look beyond the Right family when you've got your eyes peeled for something to pair your favourite Right weight or style with. Instead, it's time to keep things in the family, and just a little bit closer to home.

In The Right Pairings, we've set out to show as much, pairing sub-families up with one another to demonstrate the frankly massive scope of the Right collection, and the power of the individual typefaces. All the while, showing you that the right way is the Right way.


In pairing these two, you're not only getting a handsome couple but a hard-working one too. Through a combination of Right Grotesk's uber-fine detailing and moderate contrast, as well as the characteristic versatility and large x-height of Right Serif, the two together make for a powerful partnership, providing space for either font to take precedence. All the while looking utterly timeless.
Oof. What a collaboration. Big and bold, Right Slab certainly packs a punch in any partnership whilst providing practicality, robust low-contrast and a large x-height equal to its chunkiness. Meanwhile, Right Gothic brings out the big boi's friendly vibe, sitting side-by-side with its distinctive smooth ink traps and pronounced contrast, like old familiar friends. A multipurpose friendship between reserved and rambunctious characters.
A fine pairing indeed. The fanciest of sans serifs, Right Sans can be your practical, prolific partner to any typeface; however, when paired with Right Didone, its character truly shines through. Meanwhile, their tonal contrast ultimately champions the quirk, flair and fun innate to Right Didone, laying a stage for the latter to flourish its contemporary reinvention of the serif genre. It might not seem fair, but not all Didone are created equal, and that's certainly the case here. Elegant, eye-catching and enviably charming, Right Sans and Right Didone really are the right way to go.
Fonts featured in
this article
Read
More ↓↓↓(Reading is good
for you)
Read
More ↓↓↓(Reading is good
for you)