Print
Três ficções - Jorge Luis Borges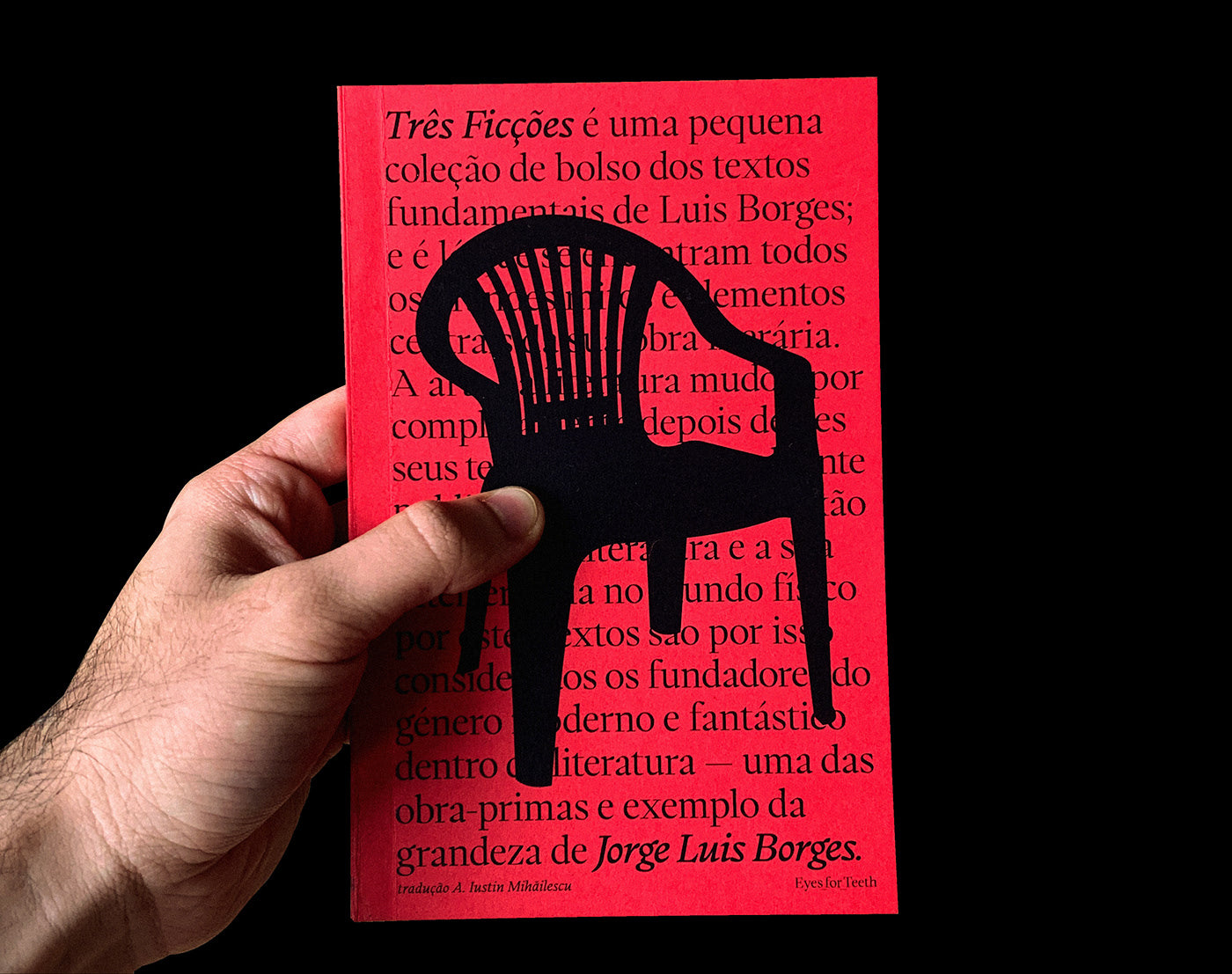 An academic work of pagination for a book.
The proposal was to work with three texts by Jorge Luis Borges, and the students were asked to design a cover and back cover and the pagination.
In this exercise I decided to use a Pangram x Pangram font, PP Writer. The print was made on 210gr red cardstock and the text on 120gr Munken Pure.
Check
these out ↓↓(Some more
Print projects)
Check
these out ↓↓(Some more
Print projects)