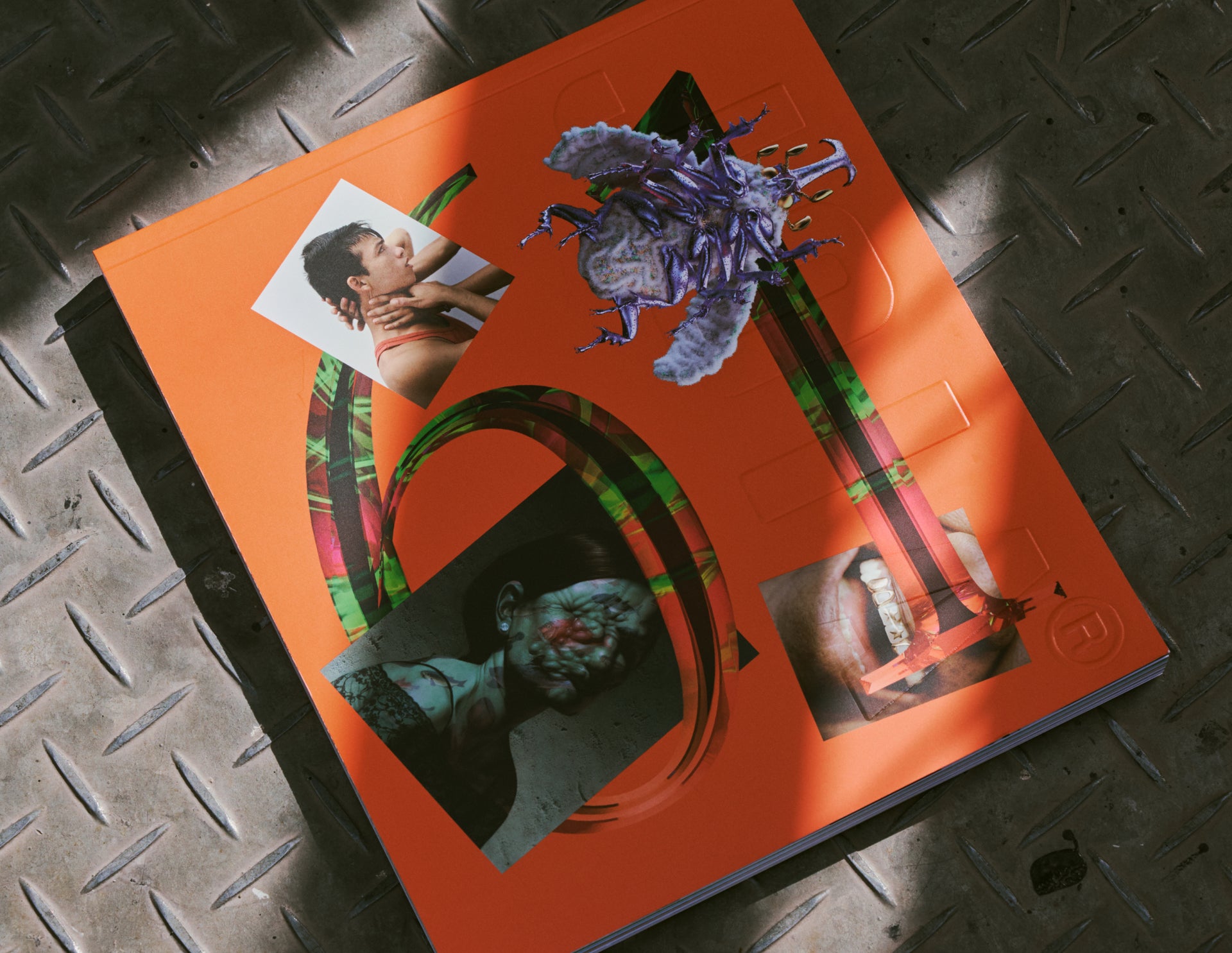 How long is the now?, wonders Stefy Loret de Mola –one of the artists summoned for this new printed edition of JOIA– in one of her series of designs. The answer is 'very little', every time you live the now, the present moment, it has already passed or, rather, it is part of a achievement of temporary units that mixed with space and will never return.
Disregarding the feeling of nostalgia that may arise from thinking about this incessant passage of time (we are already 14 years old!) And aware of the probable non-existence of now in favor of a crossing of planes that never stops, at JOIA we open new avenues of graphic and conceptual exploration, we move forward, with various vanishing points, in a rhizome structure where each part is important to the rest of the components –that we are the team and you.
In this innovative cover design, the number 61 takes center stage and, in turn, encompasses all content, with the usual logo in relief. After this touch-sensitive effect, the painter Christian Rex Van Minnen opens the edition with his lurid but seductive works, forming a discordant harmony that precedes the street images of Naples at the hands of Sam Gregg, where roughness and sensitivity are equal. necessary to survive in an environment marked by the mafia, precariousness and religion.
This crude moment rests on the designs closer to dystopia than to realism by Obby & Jappari, who do not limit their visual explorations to three, two or the necessary dimensions, or to certain formats to achieve the desired effect and message. . After touring this universe, photographer Felipe Romero returns us to reality, to the gravity of establishing definitions of migrant bodies that are not tangible or understandable even for the very object of study that receives their impact, their prejudice.
It is the photographic format again, and Juan Brenner in this case, the one that guides us and confronts us with the crudest history of our continent, which, as a result of the arrival of the colonizers in search of gold, turned this material into something very precious for the dentures of its inhabitants. Here, with the designs of Stefy Loret de Mola, we return to the beginning of this writing, to the questioning of the thoughts, sensations and phenomena that surround us and that we must unravel to translate into lethargy that help us understand ourselves better.
Julien Boudet comes to break this reflective state with photographs influenced by everything he saw (and sucked) as a child on the shores of the French city of Sète: cars, sportswear brands and sneakers or bags that we will never know if they are authentic or not. The content line is in crescendo before closing, with paintings of "cute" dogs by Robert Roest that would not be exactly what your grandparents would hang in their living room.
And the last story is told by Mike Brodie with a series of photographs he took while traveling through the United States on freight trains. The 'war' wounds of the policemen remind us that machines and humans do not get along so well, but that, paradoxically, those machines have also been built by humans...
Check
these out ↓↓(Some more
Print projects)
Check
these out ↓↓(Some more
Print projects)