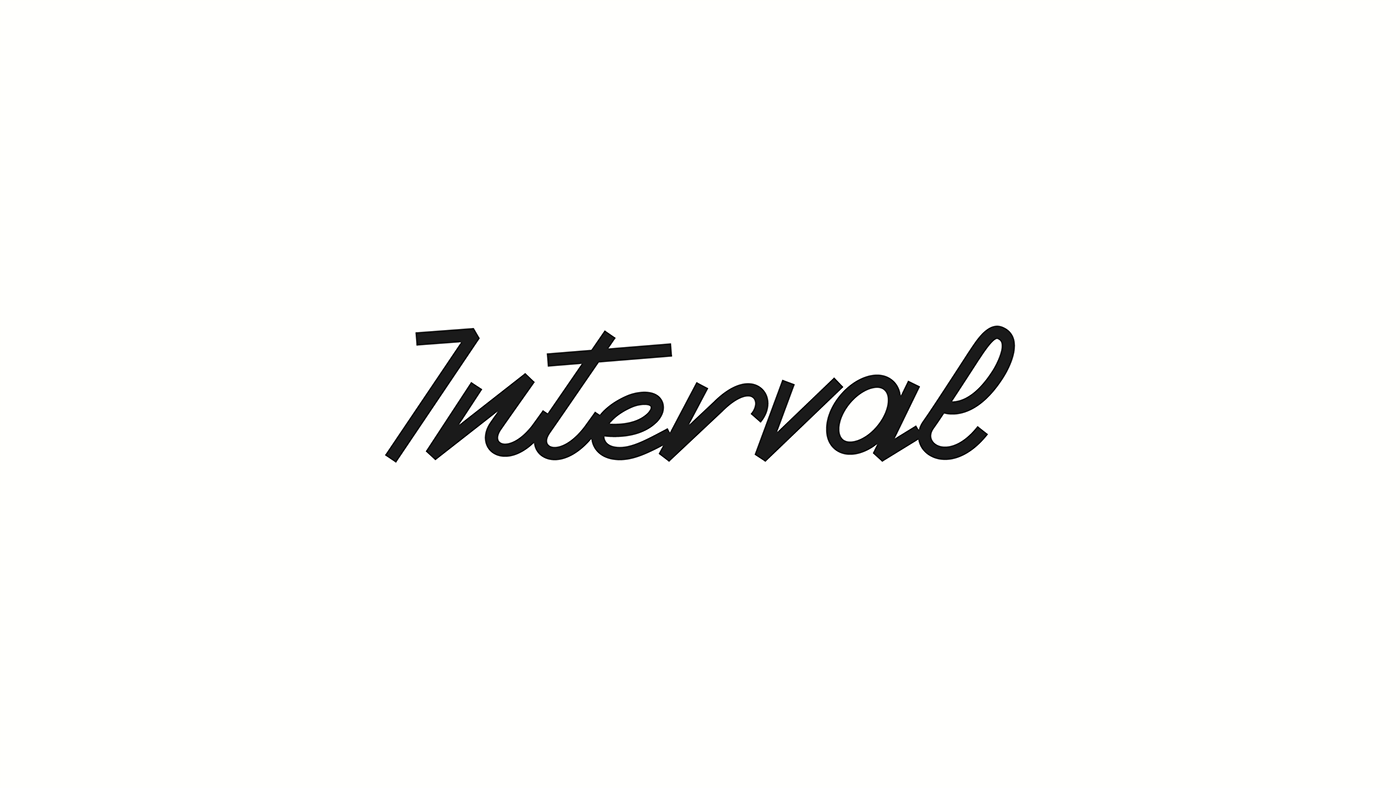 Federico Sanchez's ambient identity for Interval captures the object company's poetic purpose.
Interval Is A Multidisciplinary Creative Space Working Across Texture, Shapes And Concepts. Combines Practice, Materiality, Place And Process. Interval's creative work stays focused on day-to-day practices, whether at work or during an interval.
The name refers to what is generated and happens in that space, distance, and time or interval that manifests itself between an object and the person who looks at it. Between the person who shares their experience or their opinion, and the receptor.
We believe that objects are part of our visual language, that transport us to different time, places, lives, experiences like narrators of a story They send us to a place and a time, to past experiences. The same happens with the person who shares. Defining itself as a 'multidisciplinary creative space working across texture, shapes and concepts,' Interval is a purveyor of environmental objects that is determined to creatively boost one's day-to-day. Turning to Federico Sanchez to aesthetically embody Interval's ethos, the Barcelona-based graphic designer has crafted a playfully ambient identity that translates the transportive, experiential themes behind Interval through a sparse, purposeful application of typography.
Using a combination of typefaces from Montreal-based type foundry Pangram Pangram, Sanchez married Right Grotesk and Fragment to form a collected, poignant tone that reflects the brand's thoughtful persona. "We chose them as the display fonts because we were looking for something bold and contemporary," Sanchez tells us, "but also something classic and not too complex." Pairing the latter with a bespoke wordmark that captures a classic-contemporary duality, the identity is personified through its contrasting strokes, whereby the cursive, script-like forms of the wordmark – akin to historical hand-rendered brand logos – are contrasted with the intentionally leaden rigidity of its digital construction.
The computerised tone of the wordmark is thematically juxtaposed through the softer, more analogue-inspired colour palette. Discussing as much, Sanchez explains, "we found inspiration for the colour palette in some satellite views we had of Iceland landscapes," adding, "we usually find most of our inspiration in nature and daily habits," complementing the integral founding of Interval, and its place in one's lifestyle.
"Interval was a great opportunity to work on a full branding project," Sanchez recalls, discussing the project's overall impact, working comprehensively across Interval's identity, from concept and naming to helping design some of the featured products themselves. "That's how we came up with the concept," he remarks, "we believe that objects are part of our visual language," transporting users across space and experience. "They're like narrators of a story," Sanchez concludes, "they send us to a place and a time, to past experiences, the same happens with the person who shares."
Check
these out ↓↓(Some more
Branding projects)
Check
these out ↓↓(Some more
Branding projects)