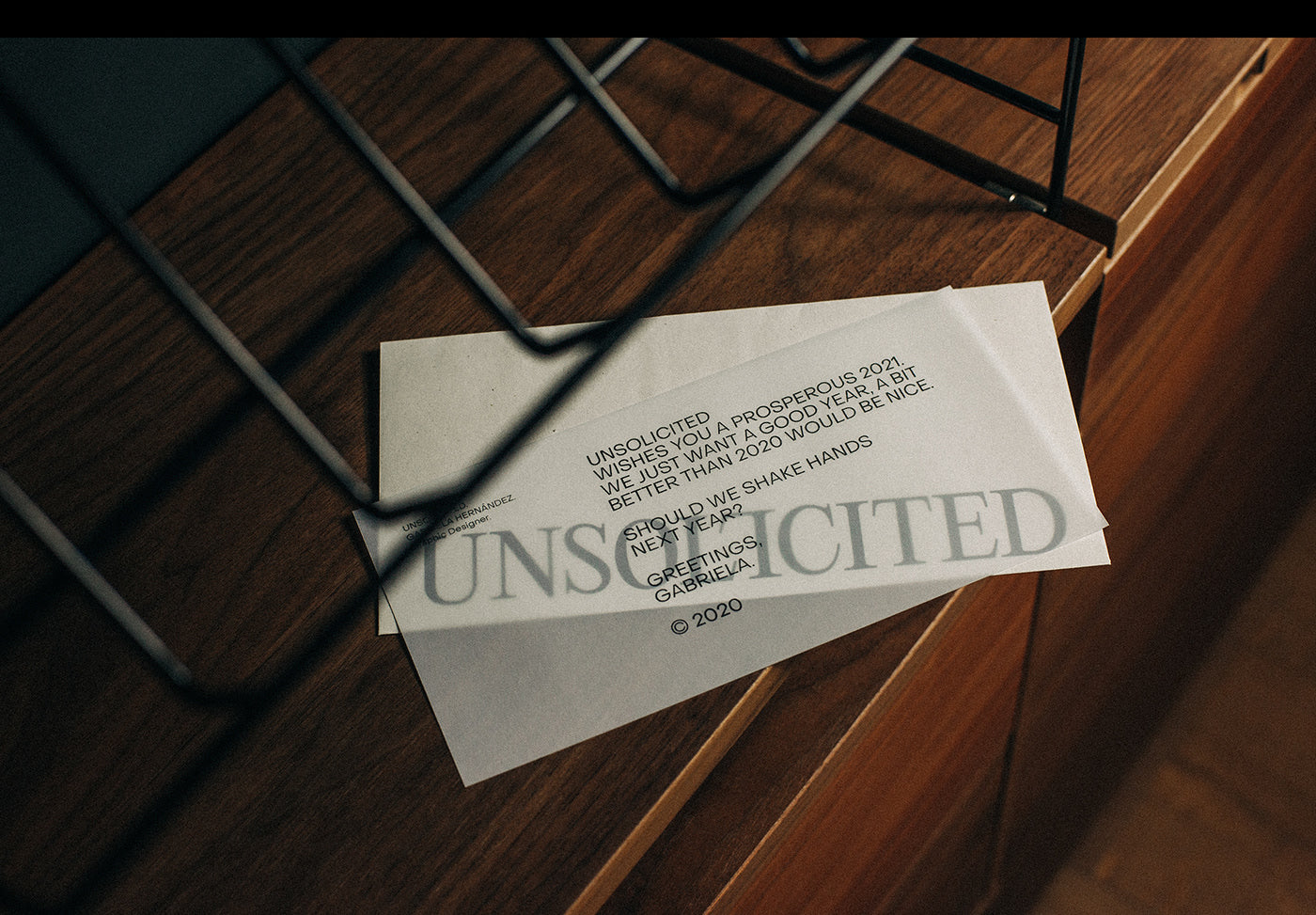 Unsolicited is an independent graphic-design practice based in Barcelona, offering branding and creative services.
Business cards printed on Colorplan Papers Mist and Vermillion, 350 gsm. Business cards printed by Letter Cotton in Barcelona, July 2020. Photography by Edu Forte, November 2020. Strategy, design and art direction by Gabriela Hernández, founder of Unsolicited.
We are a graphic design practice based on the idea of unsolicited and unapologetic designs. Unexpected, systematic and immersive designs, to be specific. Visual identities that will make people choose to walk in your restaurant and not next doors. A business card that will make you feel proud of what you do. We want to help you build your story, to take you through the non-linear path of defining the image of your quarantine-breakthrough idea. To rebrand your brand, your bar or your boutique hotel. To spice things up, to change the name of your store, to create a consistent experience. To be memorable. Because we believe good design might not be asked for, but it is always appreciated.
Check
these out ↓↓(Some more
Branding projects)
Check
these out ↓↓(Some more
Branding projects)