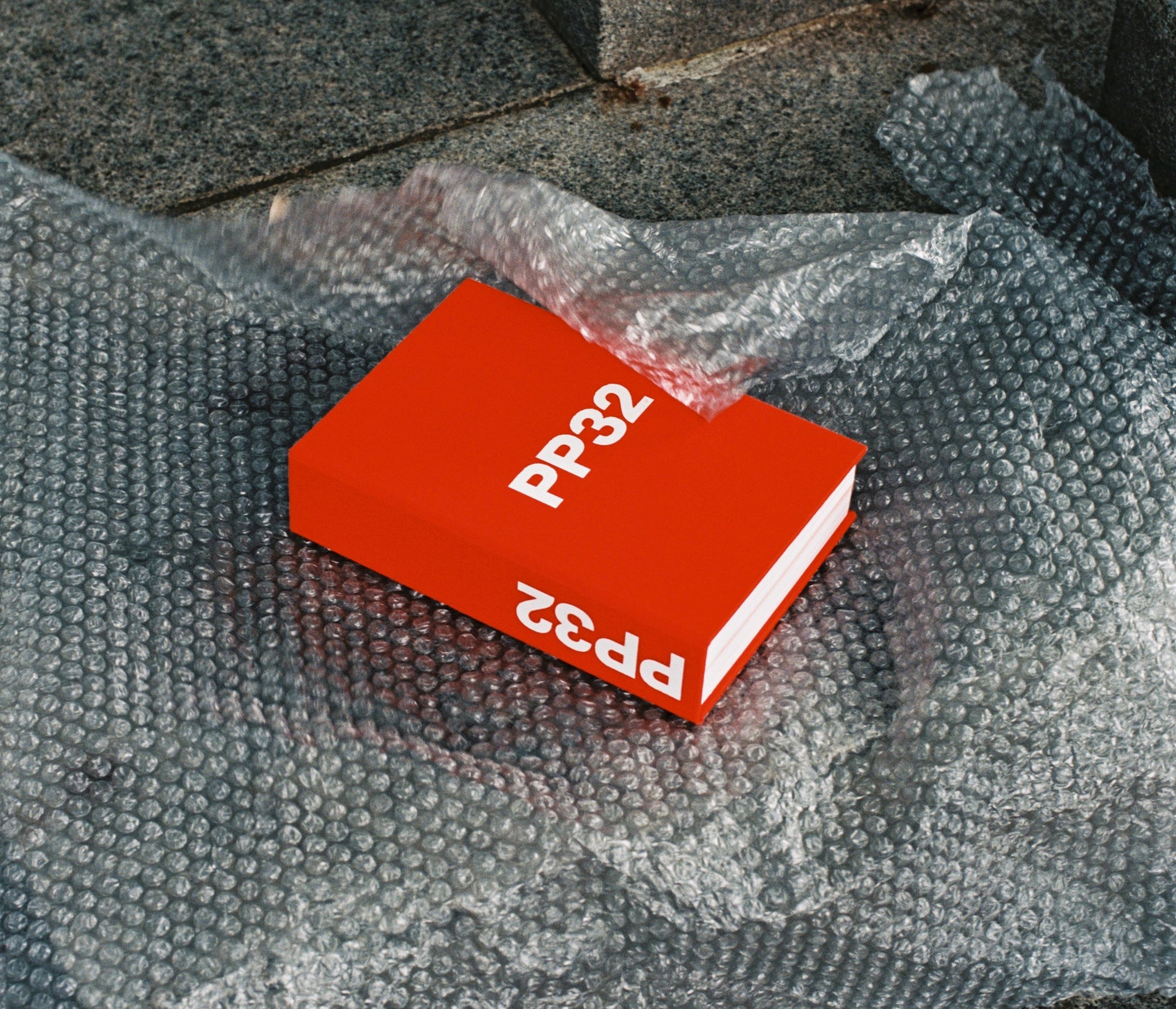 Welcome to the first edition of (hopefully) many of our very own Specimen collection. Pangram Pangram has grown a lot in the past few years welcoming a myriad of new collaborators and releasing various beautiful typefaces. Only 250 were printed.
Choose your next go to typeface, get inspired or just run your fingers on the beautiful Orange 021 C cloth but please enjoy each and every moment of it as much as we enjoyed creating each 448 pages.
The idea behind the timeless design of the PP32 Specimen Book was to recreate the sort of catalogs old foundries' salesmen used to carry around to sell fonts to clients and ad agencies. We wanted to create a well made, stocky object with an undeniable presence.

This is also why we only made 250 of the PP32 Specimen Book.
Available exclusively at the Pangram Pangram Studio.

If you can bring this collectible item to your library, this will not only be a massive ressource for inspiration but also a definite conversation piece for many years.
A collated volume of 32 typefaces
By Pangram Pangram® in Montréal, Canada ©2022 — Run of 250

Designed by
Alice Sherwin, Emma Judd & Harry Bennett of Studio Ground Floor in London, UK

Cloth Bound / Swiss Binding in Pantone 021 C
Printed on Maxioffset, 140gsm by die Keure Bruges, Belgium
Check
these out ↓↓(Some more
Print projects)
Check
these out ↓↓(Some more
Print projects)