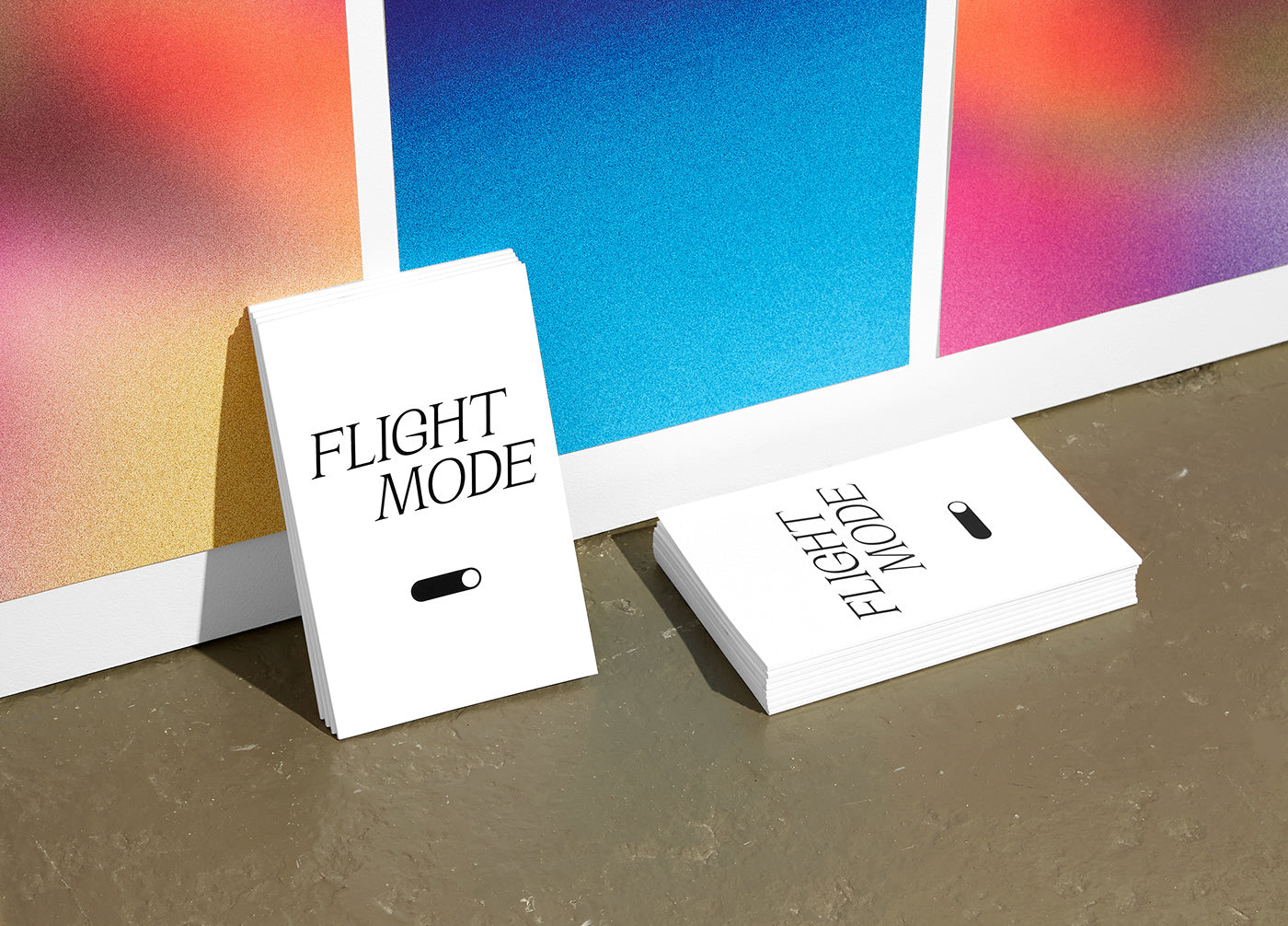 Prachi approached us to create the visual identity for this intriguing exhibition she has curated.
In joining the project, we took time to reflect on the theme of solitude and disconnection from devices - the goal was to create a world of mindfulness, an open space where people are encouraged to engage with the art. Creating eye-catching design was an extension of Prachi's vision for the exhibition design.
Our challenge was to create a visual identity for a broad and abstract concept, such as solitude. With Heather's previous experience in exhibition design, our direction for the design & logo frames the artwork, balancing the poetic theme of the exhibition with dreamy type, a weightless logo and airy layouts, with hints to the exhibition's industrial location. The identity reflects the abstraction, emotion and the expression of the project, with visuals that speak to the audience, grabbing their attention with mysterious blurred visuals, so as not to reveal the artwork before opening.
Located in an industrial neighbourhood with pedestrians biking and running by frequently, the visual language had to be instinctive, welcoming and inclusive. The design signature is bright, airy and rich with colours, textures and line-work iconography. In the end, the process was as important as the final result. It made us reflect on an abstract subject and challenged us to position ourselves around it. This project was full of exchange and collaboration.
Check
these out ↓↓(Some more
Branding projects)
Check
these out ↓↓(Some more
Branding projects)