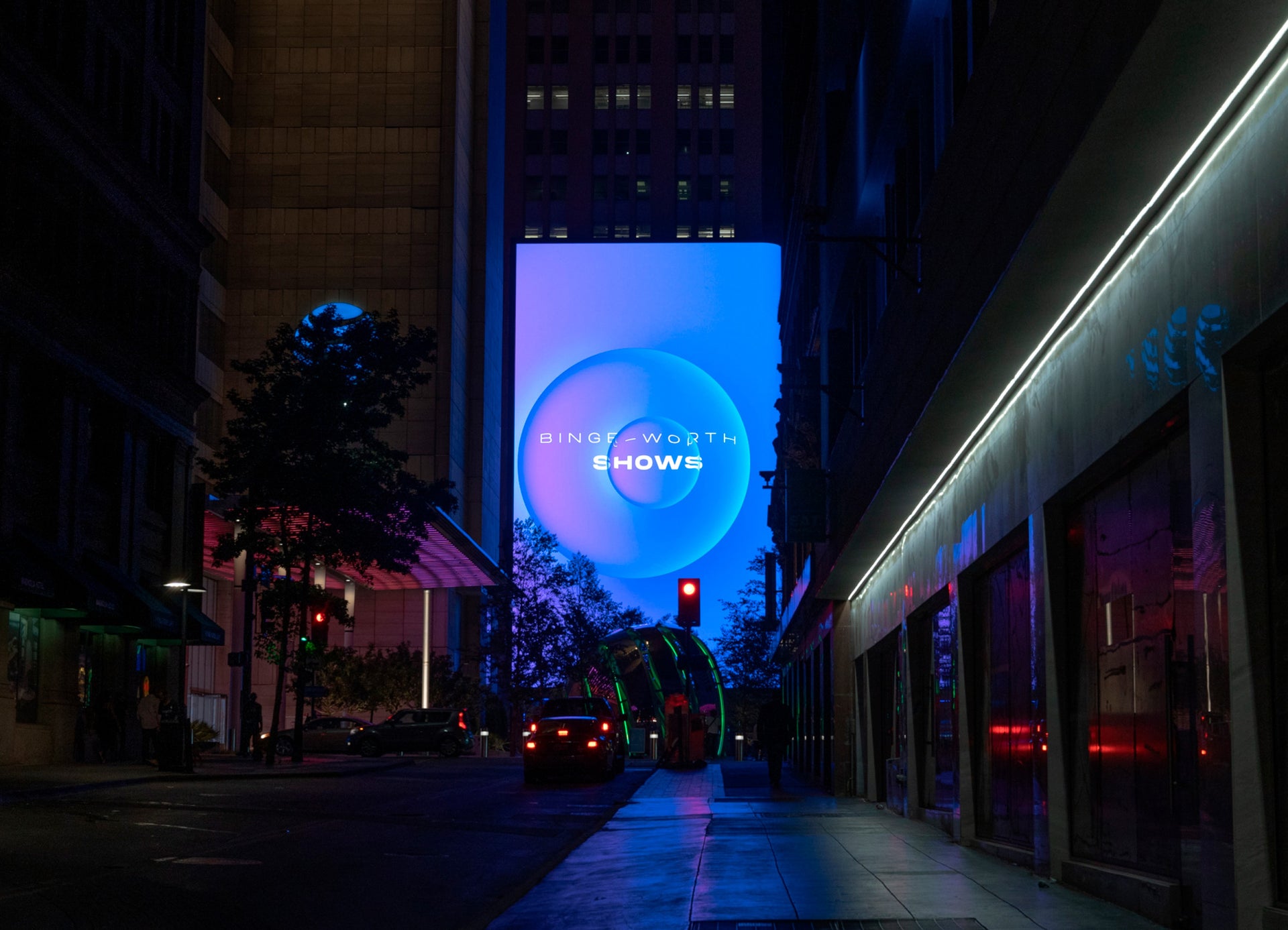 Blurring the boundaries for AT&T's Discovery District global headquarters. DixonBaxi commissioned Pangram Pangram to create a bespoke version of Monument Extended to fit their vision.
Working closely with AT&T, DixonBaxi unveils the striking new brand identity at the heart of the modern media company's new AT&T Discovery District in Dallas, Texas. The brand brings the District with an immersive sensory experience, redefining the concept of a corporate campus.
An iconic identity and strategy for a truly modern media company. At the heart of the Discovery District is a stunning, interactive 'Globe' sculpture that echoes the form of the AT&T logo. This became the inspiration for the identity alongside a set of universal design principles for the destination, brand and system that underpin the entire experience.
A brand that perceives, reacts and breathes. We turn experience all the way up to create a vivid world. A destination for digital and sensory exploration in a physical space, creating moments of delight. Discover an awe-inspiring spectrum of light and content that is alive and thrills the senses.
Colour that glows and lights up the District. The brand runs on rich colour combinations; the 'living' colour palette is vibrant but versatile, able to compliment a vast array of visual media and symbolic of the diversity inherent in who AT&T are and what they do. From striking gradients to living colour and typographic treatments, the entire system responds to content in an intuitive, responsive way.
An 18-month journey to create a landmark destination. From the start, the project had huge complexity and ambition. Working closely with a cross-functional team of architects, technologists, designers, developers at AT&T, we developed an entirely new way to bring a responsive destination to life.
Check
these out ↓↓(Some more
Branding projects)
Check
these out ↓↓(Some more
Branding projects)