Educational
Type design resources
The best of the best from the best of the best.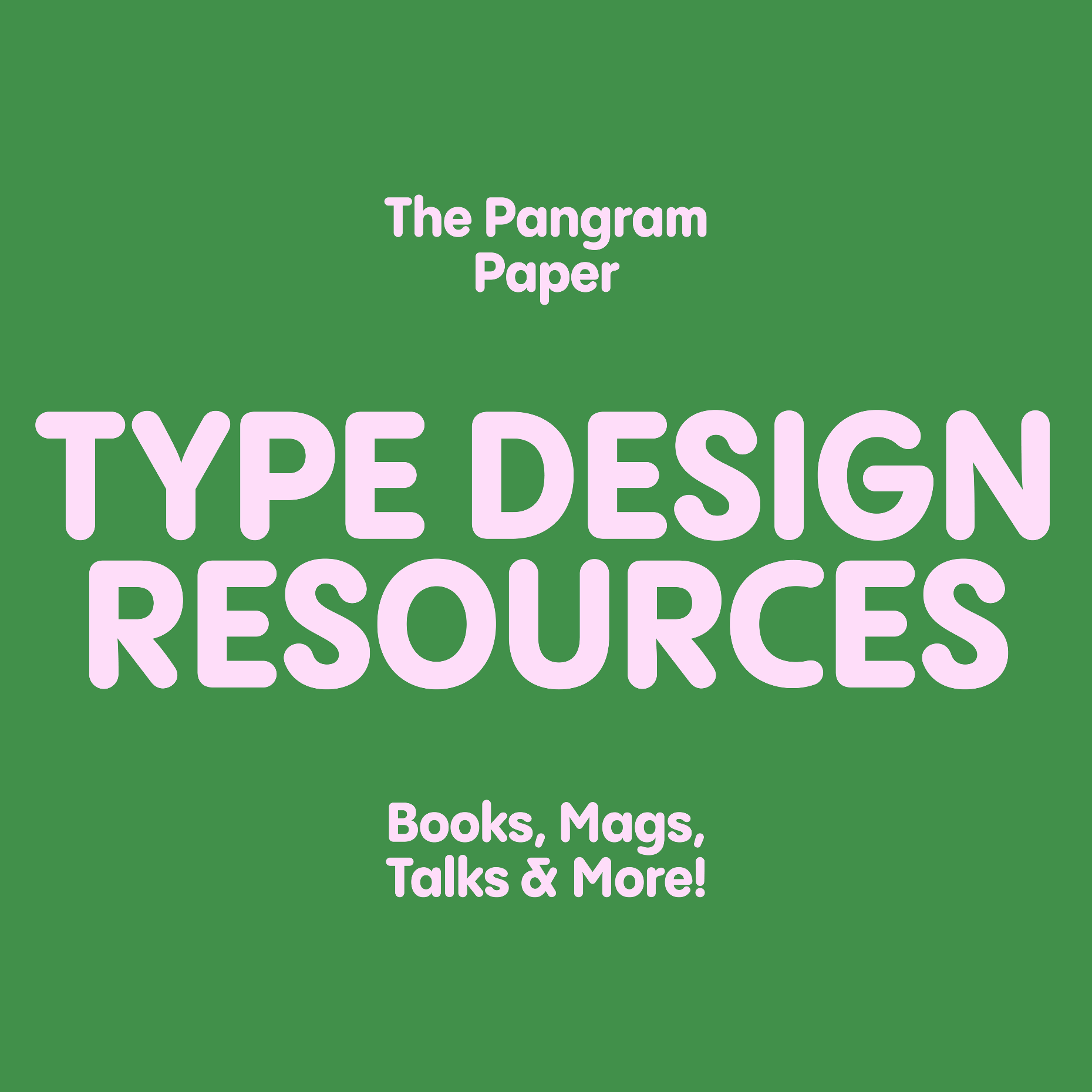 So, you're into type design. That's why you're here. But you're wondering where to start.
It's a big world out there of books, website links, YouTube tutorials… and sometimes it can all seem a bit too much, scattered around the internet like a little breadcrumb trail to type design enlightenment. Sometimes you just want the good stuff – a big old loaf of nicely presented, perfectly crusty bread served on a silver platter. Yes, that's a bread-based analogy for type design resources. Please excuse us.

But here's the platter: an article collecting the top creatives resources for both starting out in type design and developing your knowledge. Only the best of the best from the best of the best, curated by Pangram Pangram's own eclectic, wonderful and talented type design team.

Bookmark it. Send it to your mates. Send it to your boss. Enjoy!


AND A LITTLE BONUS!!

Our PP32 Specimen Book

If you still want more typography in your life, we still have a few copies left of our very own Specimen Book. A collated volume of our first 32 typefaces.
Read
More ↓↓↓(Reading is good
for you)
Read
More ↓↓↓(Reading is good
for you)