Educational
Tips and tricks for designing your portfolio with Elliott Moody from The Brand Identity
In conversation with The Brand Identity's own Elliott Moody, we've discussed the Dos and Don'ts of creative portfolios.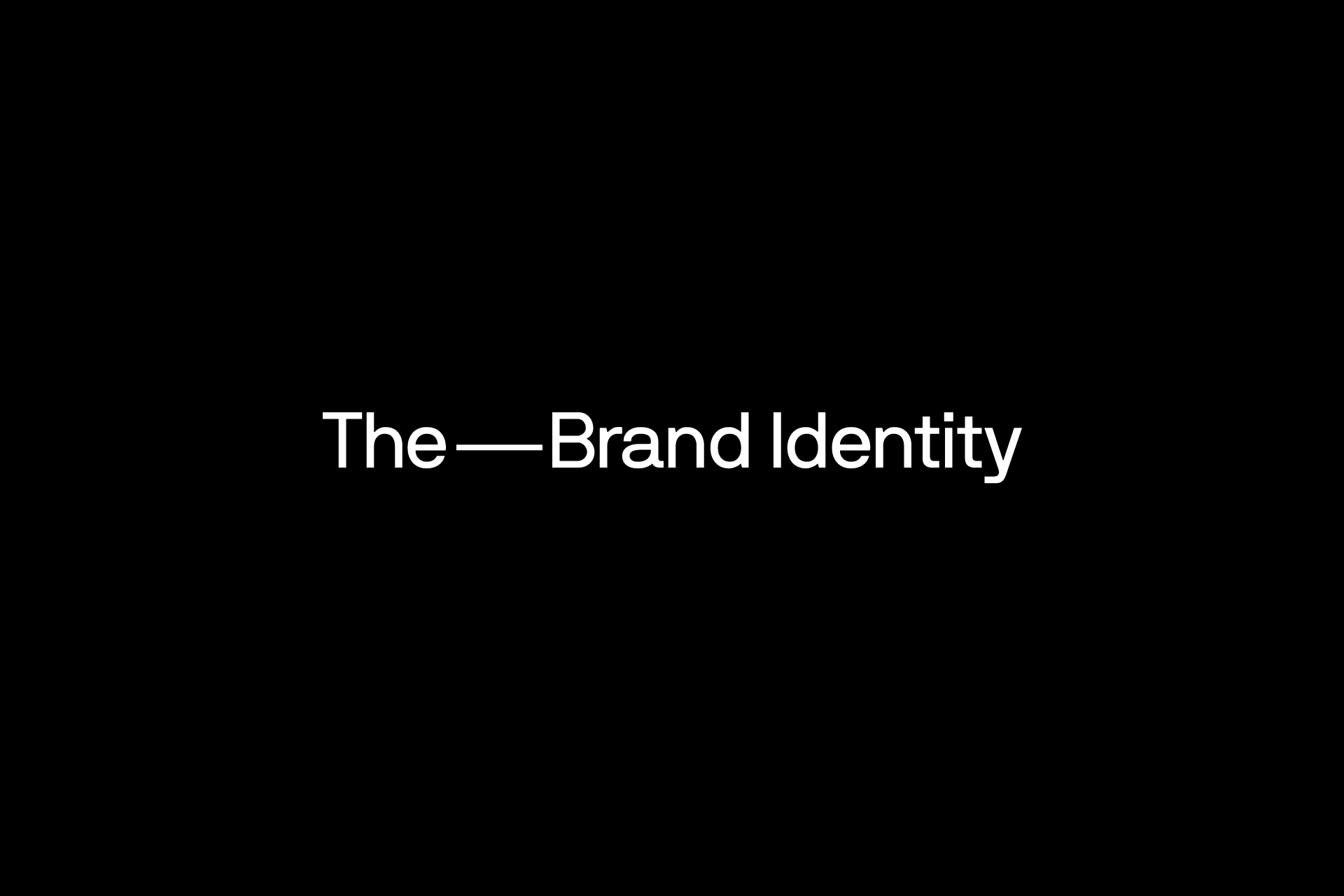 Having recently relaunched its site, featuring a snazzy refreshed identity courtesy of LA-based creative studio MOUTHWASH, The Brand Identity has been steadily growing over the last seven years since its launch.
"We're trying to be the most useful resource for the graphic design industry we can be," Founder Elliott Moody tells us, having expanded TBI beyond its original blog post roster into in-depth editorial explorations, insights and opinion pieces, visual inspiration and a booming online line. "When The Brand Identity was founded back in 2015, however," Elliott caveats, "it was founded with absolutely none of those things in mind," at the time undertaking an internship at London-based design studio Campell Hay. "I was having an amazing time and looking at lots of design blogs," he recalls, "I don't want to pretend there was a 'big idea,' I probably just had too much time on my hands, so I thought I'd give it a go myself," he notes, recalling TBI's humble beginnings.
"From there, our Instagram account was born, and I started reposting projects I liked," Elliott explains, noting the few contacts he had at the time (or industry experience, for that matter), "but it seemed to resonate with people, and our following grew quite quickly." Before long, Elliott had made a simple Squarespace site to host his curated design showcase, giving himself the space to be more celebratory and in-depth in his editorial writing. "The evolution to get to where we are today has been slow, iterative, lucky and taken many, many hours of work," Elliott tells us, "but more than anything, it is down to all of the great studios and designers that have supported us every step of the way."

Since then, TBI, Elliott's relationship with the latter, and the industry itself have changed considerably. "The main change has been the evolution over the years from a solo side project, to solo full-time project, to real business with a team," Elliott explains. "The fact we've been able to do that," he warmly adds, "is something I'm grateful for every day," an on-brand tone and character that persists in the way Elliott continues to curate TBI's index—featuring an eclectic and diverse array of projects, people, products and studios from across the globe. From commercial powerhouses to individual independent practices, Elliott's own taste is perhaps indicative of the industry's movements. "'Big' clients seem to be much more willing to work with 'small' studios," Elliott details, "there is much more of an acceptance that great work can come from anywhere and from anyone," noting the decreasing relevance in the size and scale of your team and CV, and an emphasis on the quality and presentation of projects.
With this in mind, it is without a doubt that Elliott has seen a lot (we mean LOADS) of portfolios and projects from across the world, and knows a thing or two about what makes or breaks a portfolio. To tap into this wealth of knowledge, we've sat down with the man himself to chat about creative portfolios; reflecting on what to avoid, the arguable need for art direction, the practical presentation of work and simple tricks to elevate the latter.
You spend a LOT of your time looking through a LOT of design work and a LOT of creative portfolios. What are your criteria for selecting work to be featured on the site?
Sorry to let you down, but there isn't an official criteria! I have to think that the project is great, that's pretty much it. But that doesn't just mean how it looks – it needs to be well presented, have a good concept and be for an interesting client. From there, it needs to be extensive enough to be written about in an article for our website. A friendly email that doesn't feel like it's been copied and pasted goes a long way too!

Whilst the design itself is important, the art direction of documenting your projects can really make or break them, massively affecting how people perceive them.
Whether it's simple scans, bespoke set design, or 3d renders, how important is it for a project to be heavily art directed, and what tips do you have for designers when it comes to documenting their work?
I would say that consistency in the presentation of a project is more important than it feeling overly art directed or lavish. It just needs to make sense for the project and make it easy to understand. Some look great with a full-scale art directed photoshoot, and others look great with simple scans on a black background.

The most important thing is making a case study make sense from the start to the end. Show the wordmark, then the book, then the packaging, and then the website – don't jump between all of them. And avoid shit mockups.
Regarding the relationship between a project's description and its imagery, what would you suggest is the best ratio of the two, and how can they support one another?
I think it's important to say what you need to say in the shortest, but most informative, way possible. You can't describe the client and your concept in one sentence, but you also can describe it in less than 82 paragraphs. I like case studies that break down the thinking behind the project into digestible nuggets as opposed to those that present all of the images followed by all of the text.
Do you prefer to be sent website links/Instagram profiles or portfolio PDFs to best understand a creative's practice?
A website link, for sure. I like having everything in one place. Instagram is obviously great for getting an initial impression of a project, but I find it harder if I have to dig through multiple posts to get an understanding of the thinking behind it.
On a more functional note, how long would you say a portfolio should be, and what's the max file size you'd be happy with receiving in an email?
It's better to have one great image of each part of a project, than show the same thing from lots of different angles. It always depends on the scale of the project, but 10-20 images feels like a good number to generally aim for. File size doesn't matter too much, but I'd be lying if I said I don't shudder when I start a download and the file is 7GB!
What's the most simple thing that someone can do to better elevate their portfolio?
Explain your work. If we get sent anything that's just images, regardless of how good it is, it's an instant nope. If you're not a great writer, don't let it put you off. Even a handful of rough sentences can go a long way.
What's the key thing to avoid when putting together a portfolio?
Messy presentation. As I said before, think about the order of the images – it makes a project much easier to understand if it flows nicely.
Any last words of wisdom?
Keep it simple, work super hard, be nice to everyone, and send us your projects.
Read
More ↓↓↓(Reading is good
for you)
Read
More ↓↓↓(Reading is good
for you)