Spotlight
Anthropomorphic peaches and meaningful messages
Jade Berner on his typographically-led illustrative practice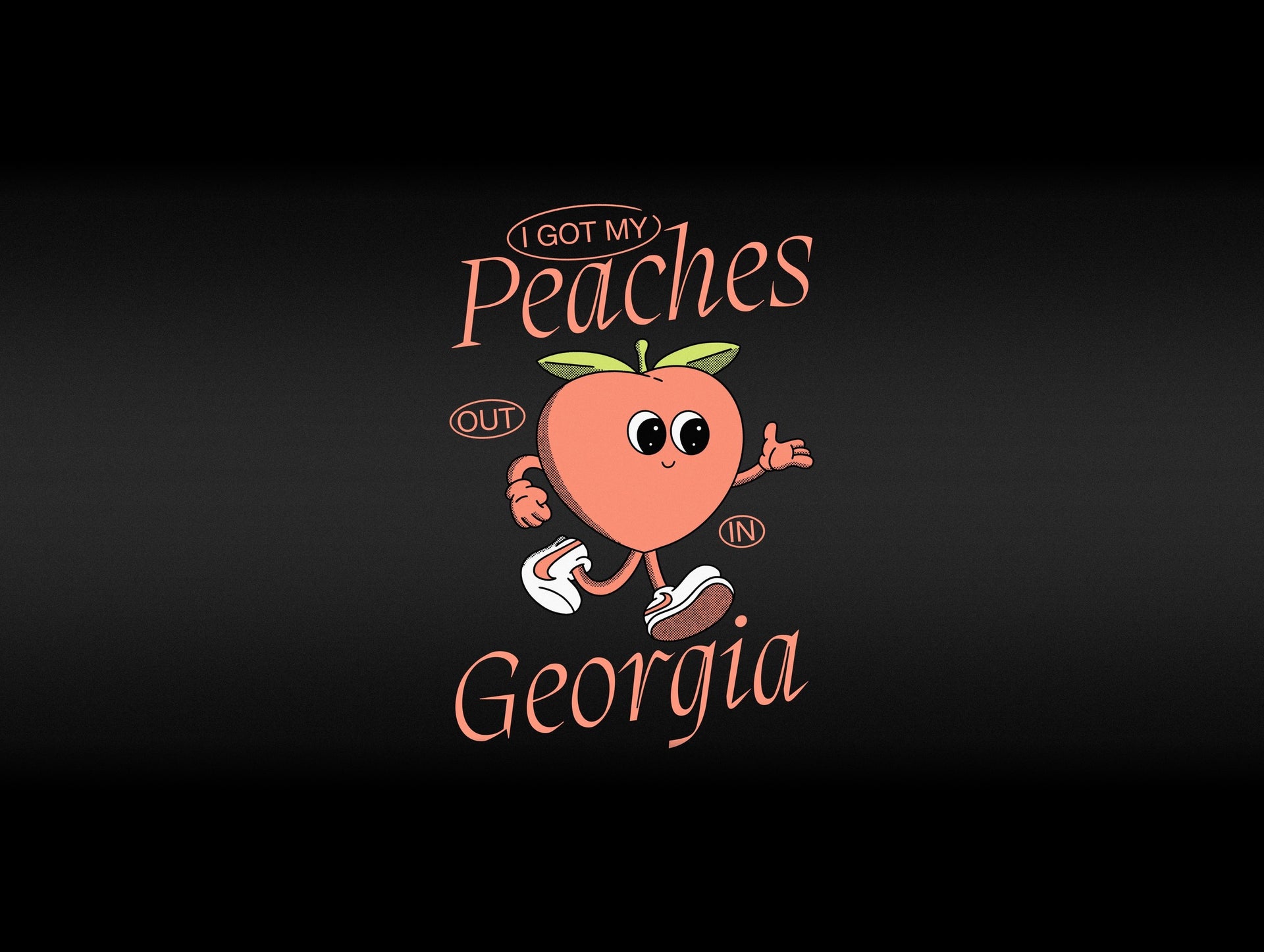 Traversing from passion to profession over the past two years, Toronto-based creative Jade Bernerfaces his work with sincerity and optimism, enthusiastically exploring the path he has carved for himself.
Brimming with character, candour and curiosity, Jade's illustrative practice is predominately anthropomorphic, capturing one's imagination whilst providing the freedom and space for the audience to relate. "By adding a face, arms and legs to an inanimate object," Jade tells us, "I feel like I'm able to convey personality and invoke a certain emotion in whoever is consuming it," burdening mundanity with personality, and excitedly bringing to life the inanimate every-day.
Whilst illustration is clearly at the centre of Jade's work, an element arguably as integral, however, is the eminent use of typography, playing and performing a significant role within his signature visual language. "When starting I simply learned illustration and ignored typographic elements," he recalls, "however, now my process always starts with a phrase or brand name and an idea of how I'm going to communicate that message visually." Initially sketching in-and-around type before proceeding to introduce characters, Jade notes the fundamental importance of the written-word in the work he produces, suggesting its use can mean the success or the failure of the piece. "The written word is an essential part of my work and something I put a great deal of focus on," Jade explains, "while an illustration alone can definitely portray a message," he adds, "when paired with a good written word the message becomes even stronger."
With this in mind, Jade's typographic decision-making is not only important, but innately intertwined within the illustrative elements of his pieces, leading to an compelling and unique perspective on typefaces. "From an illustrator's perspective I'm always looking for a typeface that will work well in a headline function," he explains, rarely working with small copy, and instead focusing on the expressive forms of typography on a larger scale. "I'm also always looking for typefaces that work well together and allow for contrast," he adds, developing a tension between aesthetic devices that allows the audience to understand the emphasis and significance of the piece.
Subsequently, Jade's work beautifully integrates artful mark-making with typography expression, harmonising these two disciplines within a single practice. "I strike the balance of illustration and type by looking at both aspects influencing each other," he tells us, "and not being as impactful on their own," recalling his misunderstanding of this relationship when first starting out. "I didn't start creating succinct pieces of work," Jade adds, "until I realised that illustration and type rely on each other to communicate powerful messages."
This recently manifested in Jade's 'Peaches' graphic tee, with inspiration hitting on first listen of Bieber's latest hit. "My process started by blocking out how the typography was going to be laid out," he explains, prior to choosing any typefaces, before then beginning to flesh out the character and scene. "When I went back to finalizing the type I think I was able to bring the entire project together," Jade recalls, seeking a typeface that both confidently stood out in its uniqueness, whilst simultaneously conveying a pronounced elegance. "I landed on Migra," he adds, "I knew the shirt was communicating the playful yet refined aesthetic I was looking for."
Happy with his work, Jade notes that the most rewarding element of the project was the reactions from others. "I was even more satisfied with how others perceived the shirt," Jade explains, "and how it communicated the emotions I set out to portray," he adds, discussing the personal investment in the process. "It's fun creating a visual take on music lyrics because I'm able to put my own artistic spin on it," he concludes, "and people are able to digest the music in a whole new way."
Fonts featured in
this article
Read
More ↓↓↓(Reading is good
for you)
Read
More ↓↓↓(Reading is good
for you)