Educational
Alternatives to Garamond
Contemporary alternatives to the 16th century classic.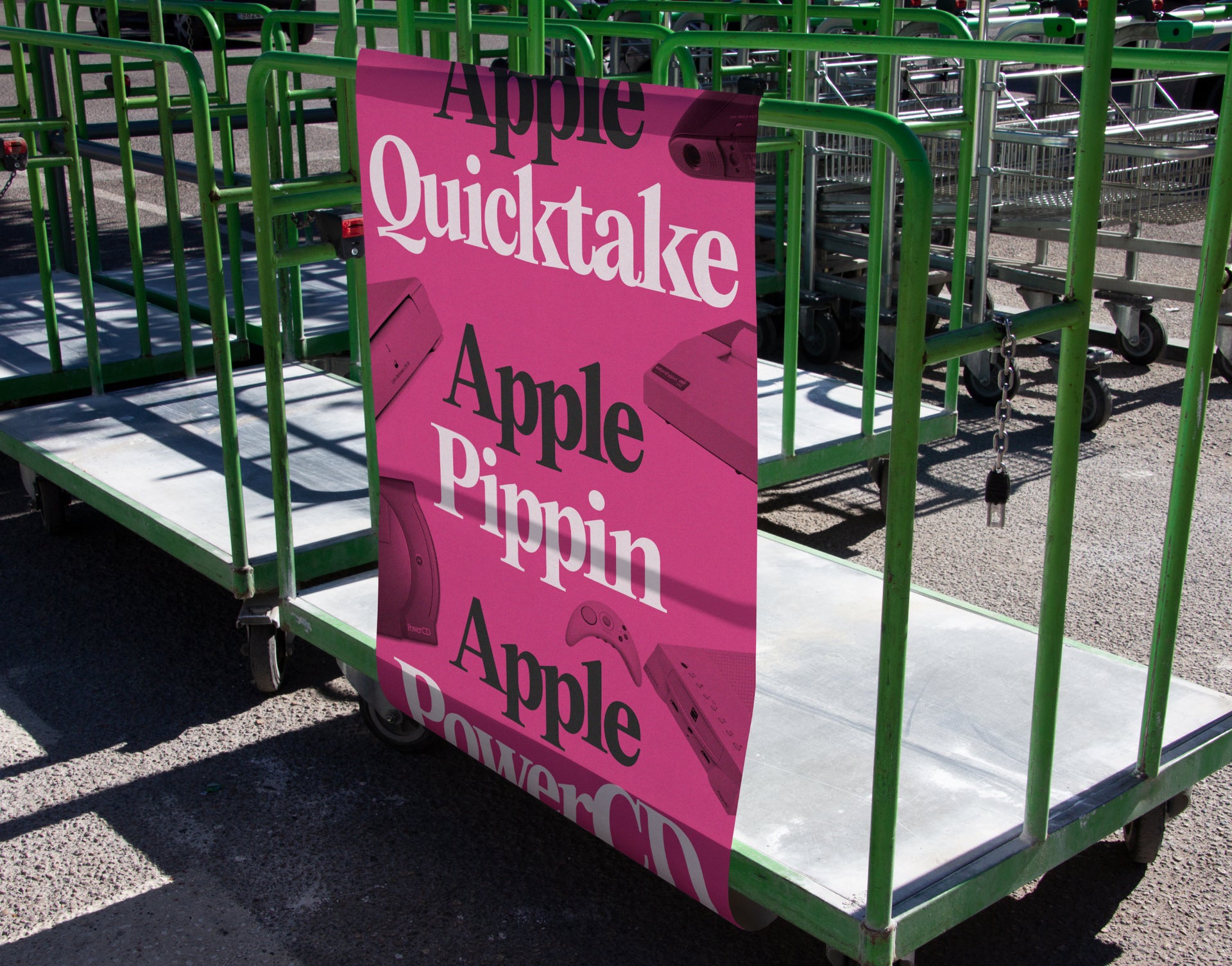 When it comes to timeless, super lovely serifs, few names across typography's history are as well-revered and well-remembered as Garamond – a renowned typeface group, with roots tracing back to the sixteenth century – courtesy of Parisian type designer (and punch cutter, look it up!) Claude Garamond.
Over the centuries, Garamond-style typefaces have laced the lines of countless pages, making them a cherished choice for book printing and body text, not to mention an ever-growing, often retro-styled, digital appreciation, following its Apple and Adobe revivals. The enduring popularity of Garamond didn't come out of nowhere, however, and its success can be attributed to several key factors.

Firstly, as we mentioned, its long-lasting popularity and use ultimately proves the timelessness of its design. Garamond's letterforms are a testament to the beauty of simple, traditional design. They exude an ageless quality that transcends trends and fads, crafted with an organic structure reminiscent of calligraphic handwriting, adding a touch of authenticity and warmth to printed or on-screen text. To that point, it has an inescapably rich history, which bleeds across each and every letterform, with a legacy deeply rooted in the history of typography, having influenced countless type designers and served as a source of inspiration for endless revivals and adaptations.

Beyond that, it's also incredibly readable. Garamond's design strikes a harmonious balance between legibility and aesthetics loveliness. The letterforms are clear and distinct, making it an excellent choice for long-form reading. Whether in a book, magazine, or academic paper, Garamond's readability ensures that readers can continue to comfortably engage with the content at hand. Likewise, Garamond is super versatile, seamlessly transitioning from body text to headlines whilst maintaining their grace and charm. This adaptability has made Garamond a favourite among creatives, used across a wide array of, often contrasting, expressive projects, be it edgy, underground EP or fashion-forward visual idents.

However, even the classics can benefit from a breath of fresh air. While Garamond's enduring appeal is undeniable, there are times when you might want to explore alternatives. Perhaps you're looking for a font with a more contemporary edge, or you fancy more of an unconventional, Garamond-style personality in your design project. After all, in a typographic landscape that continually evolves, it's only fitting to venture beyond the familiar and embrace alternatives to Garamond.

In this article, we'll introduce you to a series of typefaces that offer a delightful departure from Garamond's well-trodden path, each with their own diverse characteristics, styles, and functionalities, injecting a fresh and captivating spirit into your typography arsenal – all the while meeting the criteria of Garamond's success. As the design world evolves, these typefaces invite you to step out of your comfort zone and head off on a typographic journey that marries tradition with innovation. Whether you're crafting an Odessy-rivalling editorial masterpiece or an on-screen, interactive web piece, these typefaces provide the versatility and character to elevate your projects. 

Let's dive in, shall we?
Editorial New is a precise and elegant narrow serif designed for long-form copy, and it carries a distinct personality that makes it ideal for titles to boot. Its lighter weight exudes subtlety and refinement, making it perfect for the fashion industry or magazines. Meanwhile, its regular weight, while maintaining legibility, adds a unique feel to your editorial content. And for those big statements, the heavier weights of Editorial New are the perfect choice. Its lush curves and exaggerated strokes give your designs a remarkable personality all their own, sure to stand out from the crowd. No messing about here, just proper, thorough-bred, serif goodness.
Writer is an utterly and undeniably elegant, dynamic serif – with its inspiration tracing itself all the way back to French Renaissance type. With three cuts, text and display styles, and nine weights per cut, it offers maximum versatility, designed for legible, traditional text use, with each font featuring 744 glyphs and a range of alternates and ornaments. While rooted in tradition, Writer adds contemporary character and personality to the Renaissance style, making it a timeless choice for print and editorial work, ready to be dialled up and down depending on the trendy or traditional context.
Boogy Brut is the result of a collaboration between artist Julien Priez, AKA Boogy Paper, and type foundry Bureau Brut, culminating in an exciting, expressive digital typographic family born from a tactile, analogue context. Drawing inspiration from Priez's calligraphy, Boogy Brut's unique, polished forms are built across regular and poster styles, each with their own 'wild' weight, which can truly take things to the next level. With such variety for display and text sizes, Boogy Brut offers endless creative possibilities, celebrating both tradition and innovation, making it a standout alternative to Garamond.
Suisse Works, from Swiss Typefaces, is a firmly 21st-century text serif designed for exceptional readability on both print and screen, grounded in typographic heritage. Its wide capitals, large x-height, and open apertures ensure superb legibility, even in longer texts. Moreover, it comes well stocked, with a range of styles from Ultralight to Black, all the while maintaining the elegance of classic reading faces while adding a touch of modern sophistication. Beyond all that, it's just such a pretty typeface, one that is earnestly forward-facing without sacrificing a dedication to tradition and legacy. All great stuff!
Let's try something a little different, shall we? Well, when we say a little different, we mean a lot different. Hatton is a collaborative gem, paying homage to London's Hatton Garden District and, as such, carry with it its own remarkable legacy. Beyond that, this stunning serif typeface has been meticulously crafted in eight styles, ranging from Ultralight to Black, balancing a sense of refinement and robustness, just like its namesake London region, famous for diamonds and heists. Not to mention, its remarkable, stand-alone true italics have just been released, and let's just say, they've certainly been worth the wait, adding a dignified flair, and its harmonious proportions make it a versatile choice for various design projects. It's by no means typically Garamond-like visually, but, thematically, it certainly has a dignified, somewhat edgy spirit. 
Read
More ↓↓↓(Reading is good
for you)
Read
More ↓↓↓(Reading is good
for you)